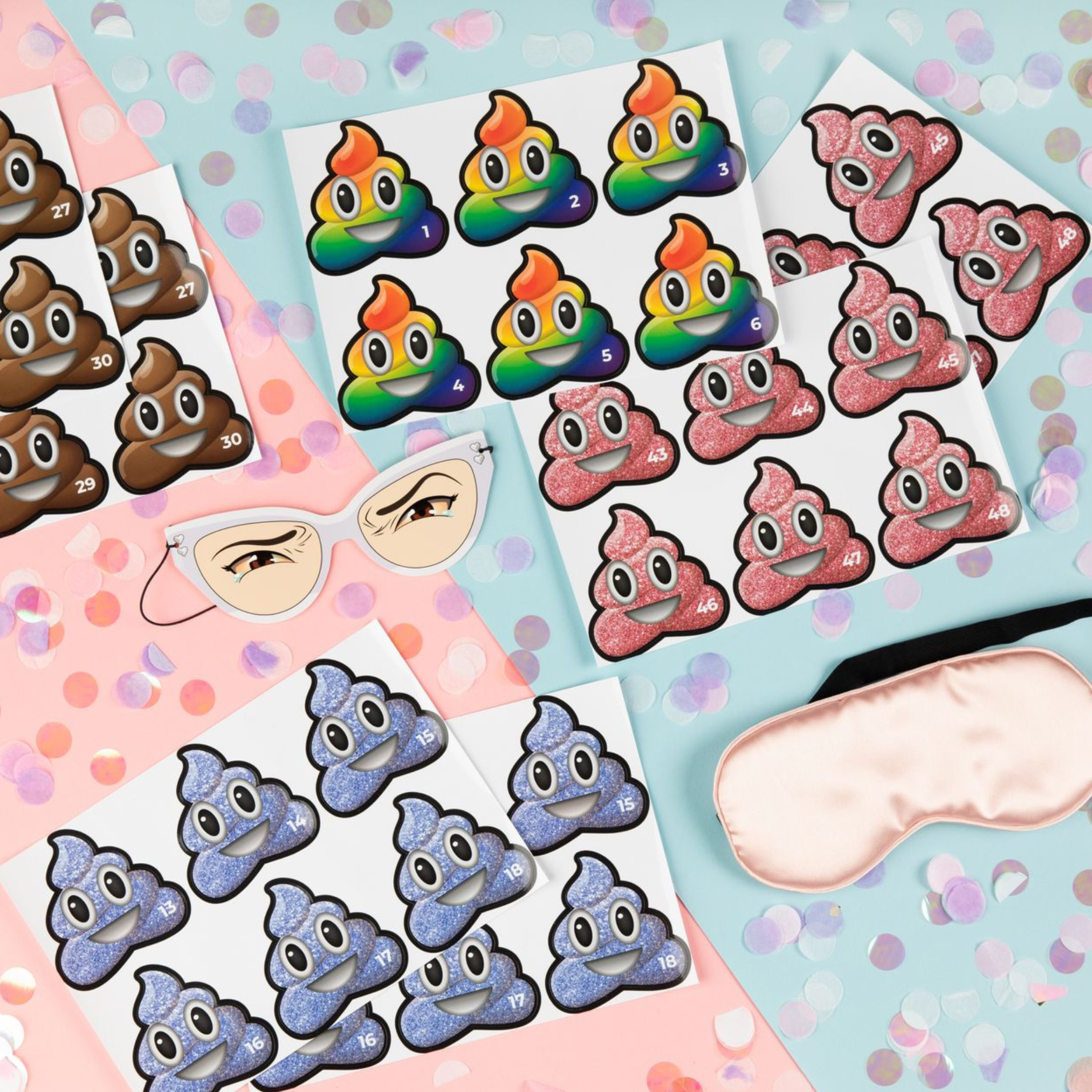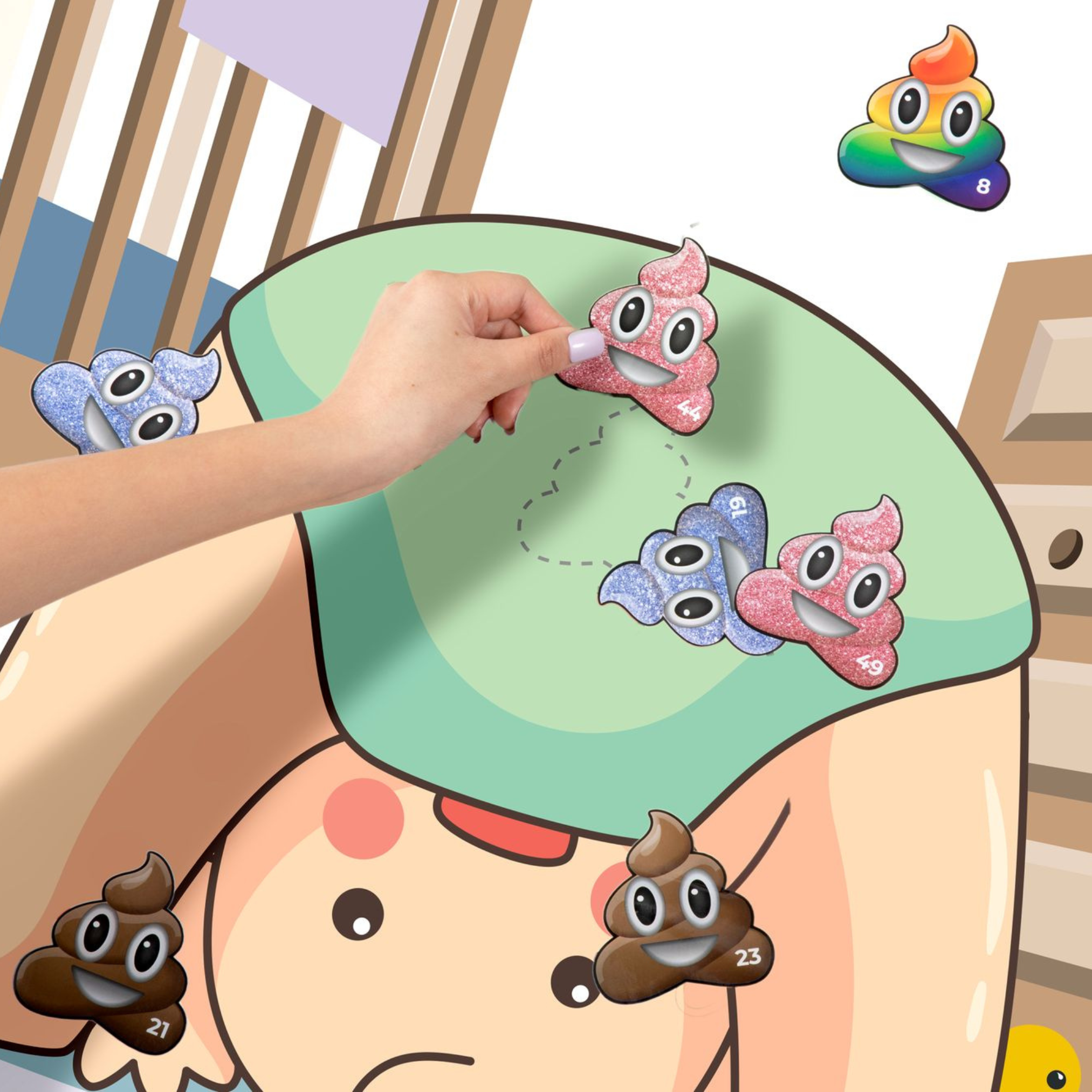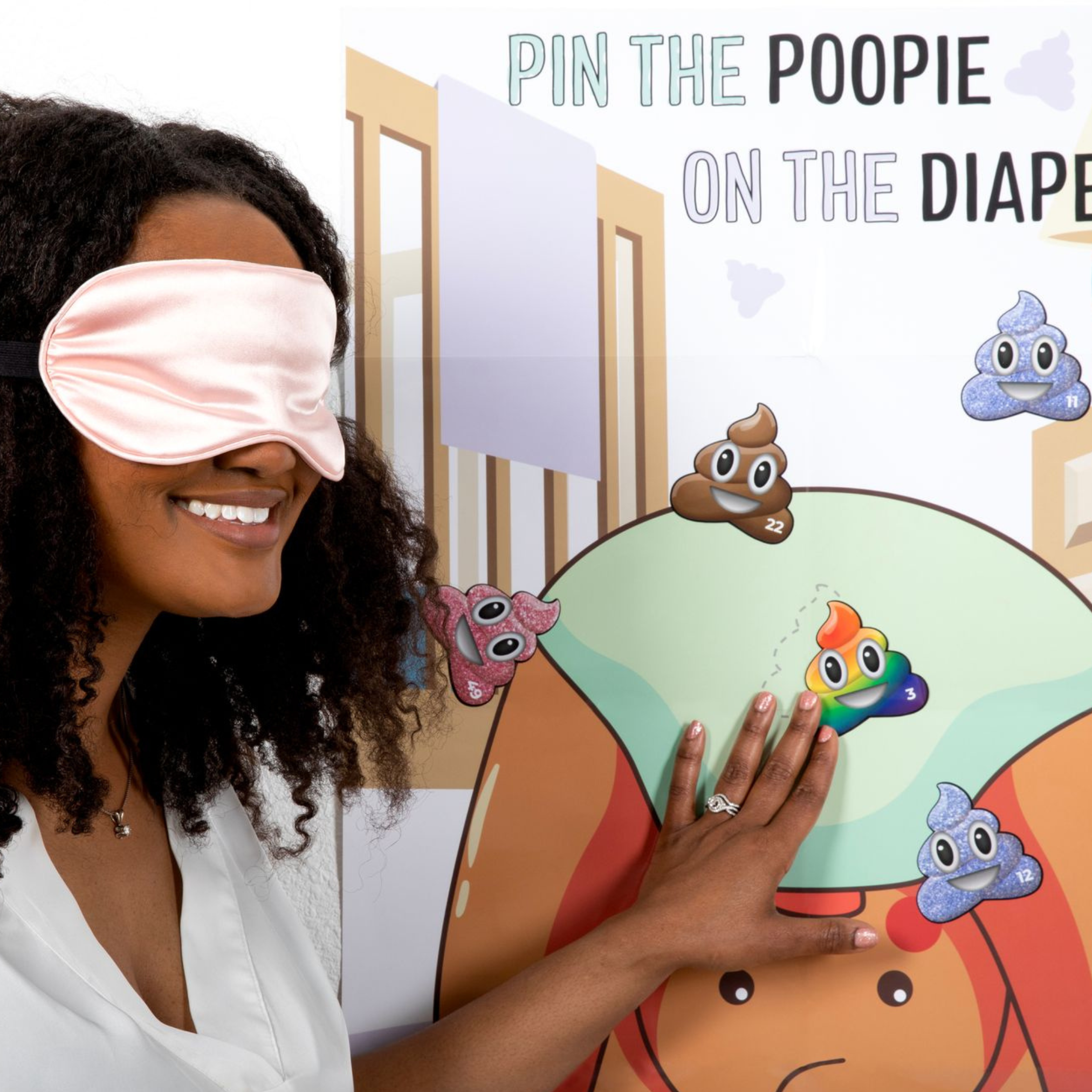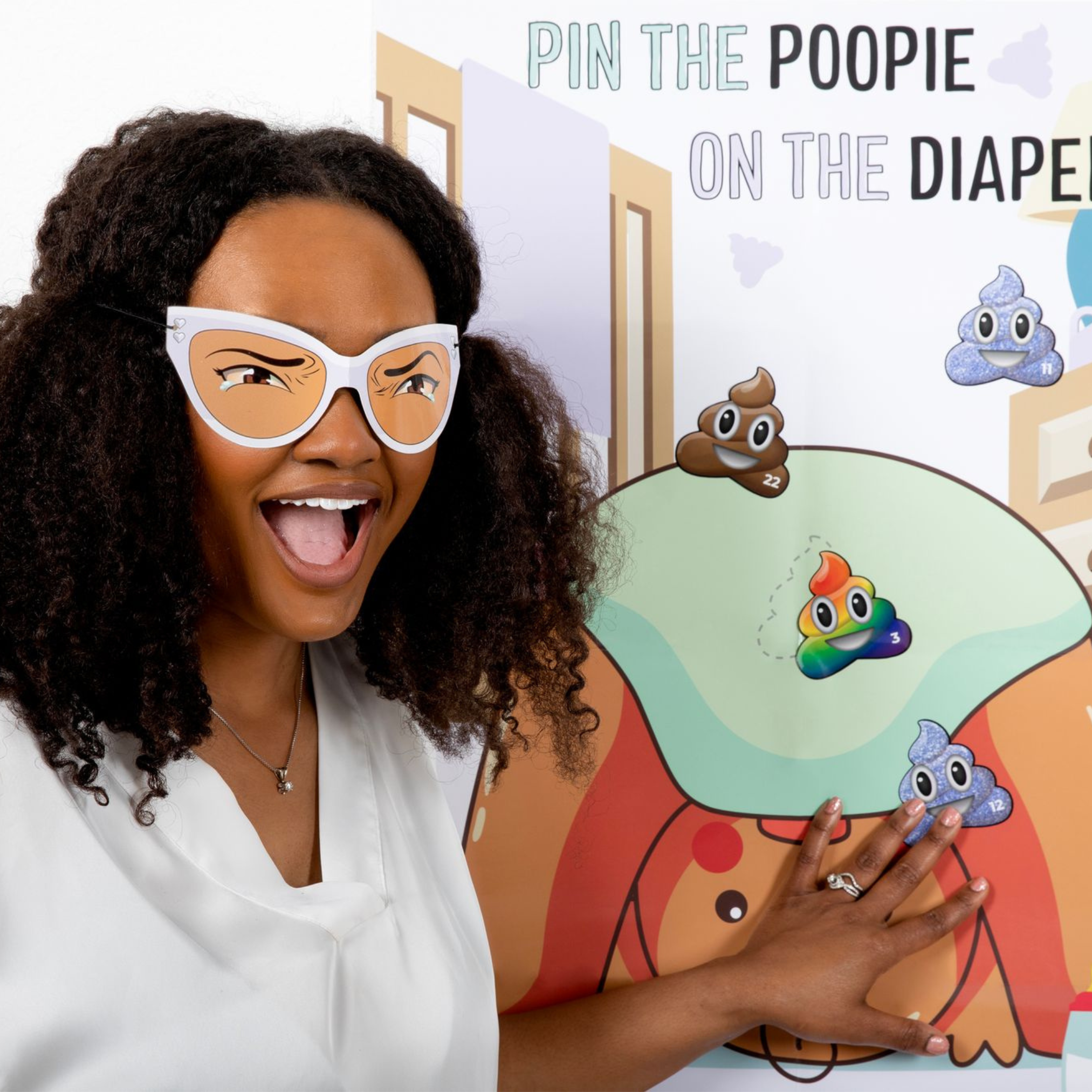 Pin The Poopie On The Diaper® - Baby Shower Game
This hilarious baby shower game is a fun twist on the classic "Pin The Tail On The Donkey Game", as players are blindfolded and challenged to stick a poop emoji sticker as close to the baby's butt as possible! Easy, right?!
Your guests will love choosing between rainbow poop, regular poop, blue sparkly poop and sparkly pink poop! And to amp up the fun, the game includes a bloodshot teary-eyed cartoon eye mask because poop STINKS!

Here's how to play in 4 quick and easy steps!

1. Hang the poster on the wall with the adhesive stickers.

2. Have guests choose a poopie sticker & make note of the number on the sticker.

3. Have guests take turns pinning stickers to poster while wearing the eye mask.

4. Whoever pins their poopie sticker closest to the poopie outline on the baby's butt wins!

Happy Poopie Pinning!
- 1 Poster
- 2 Eye Masks (1 Satin & 1 Paper Eye Mask)
- 48 Poopie Stickers
- 6 Adhesive Stickers