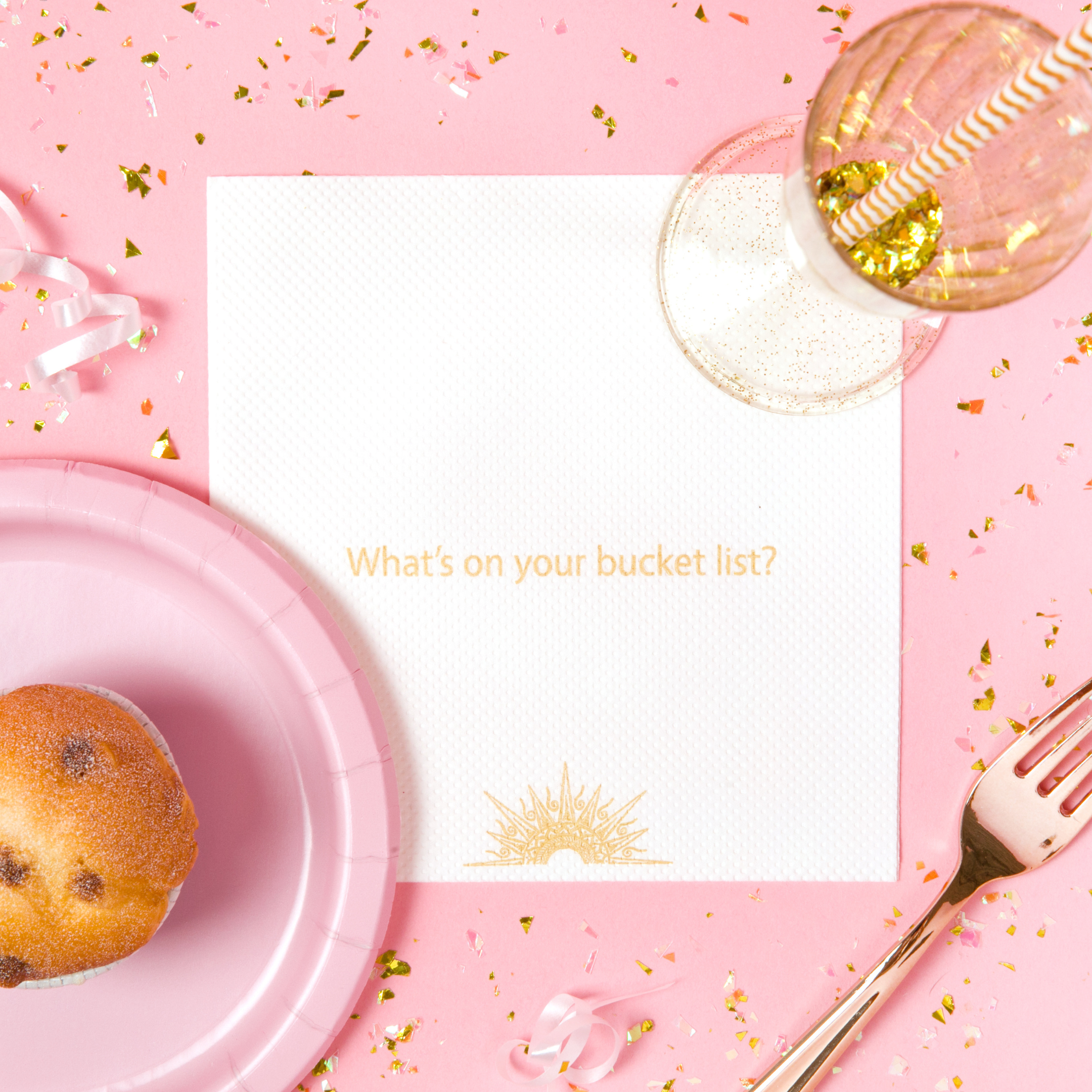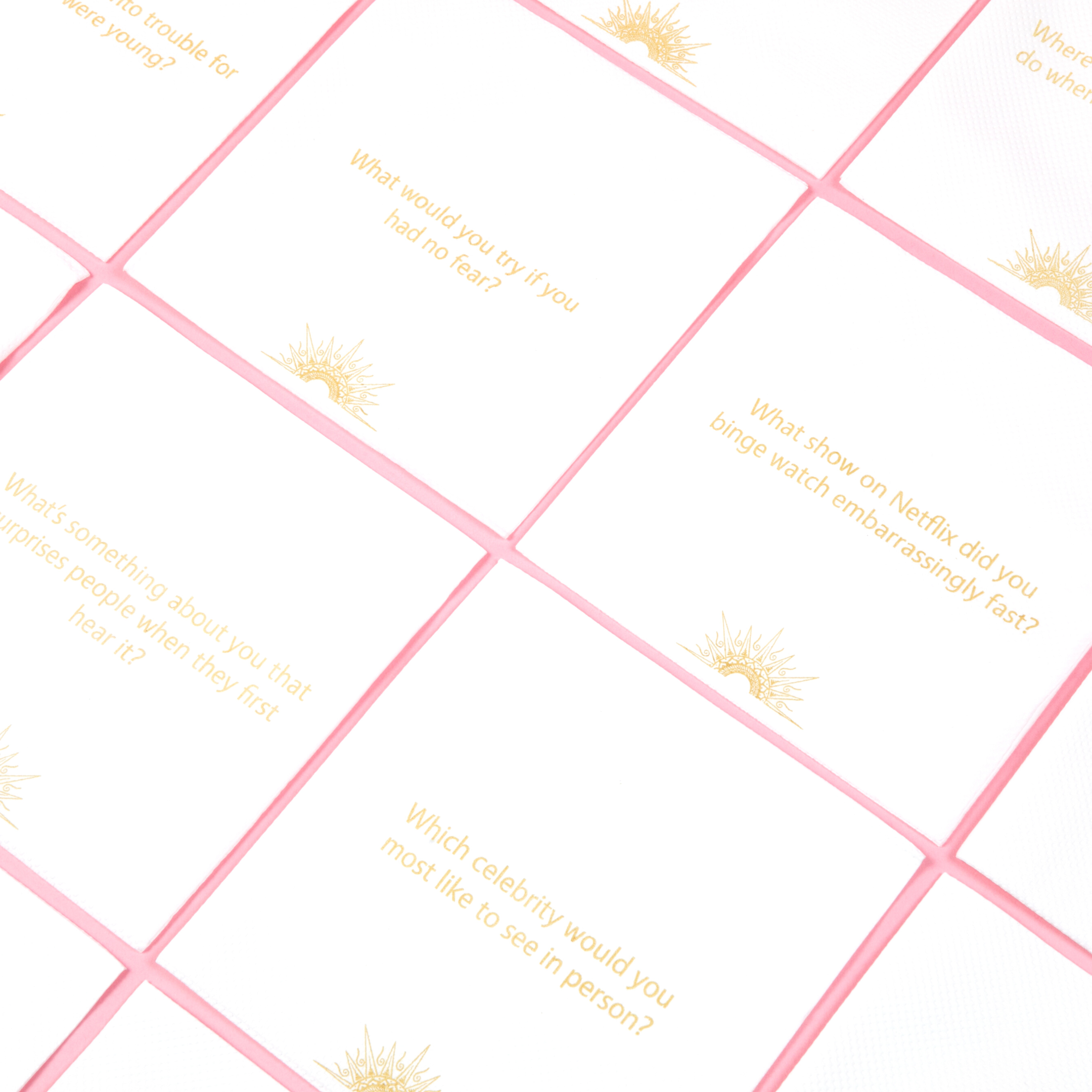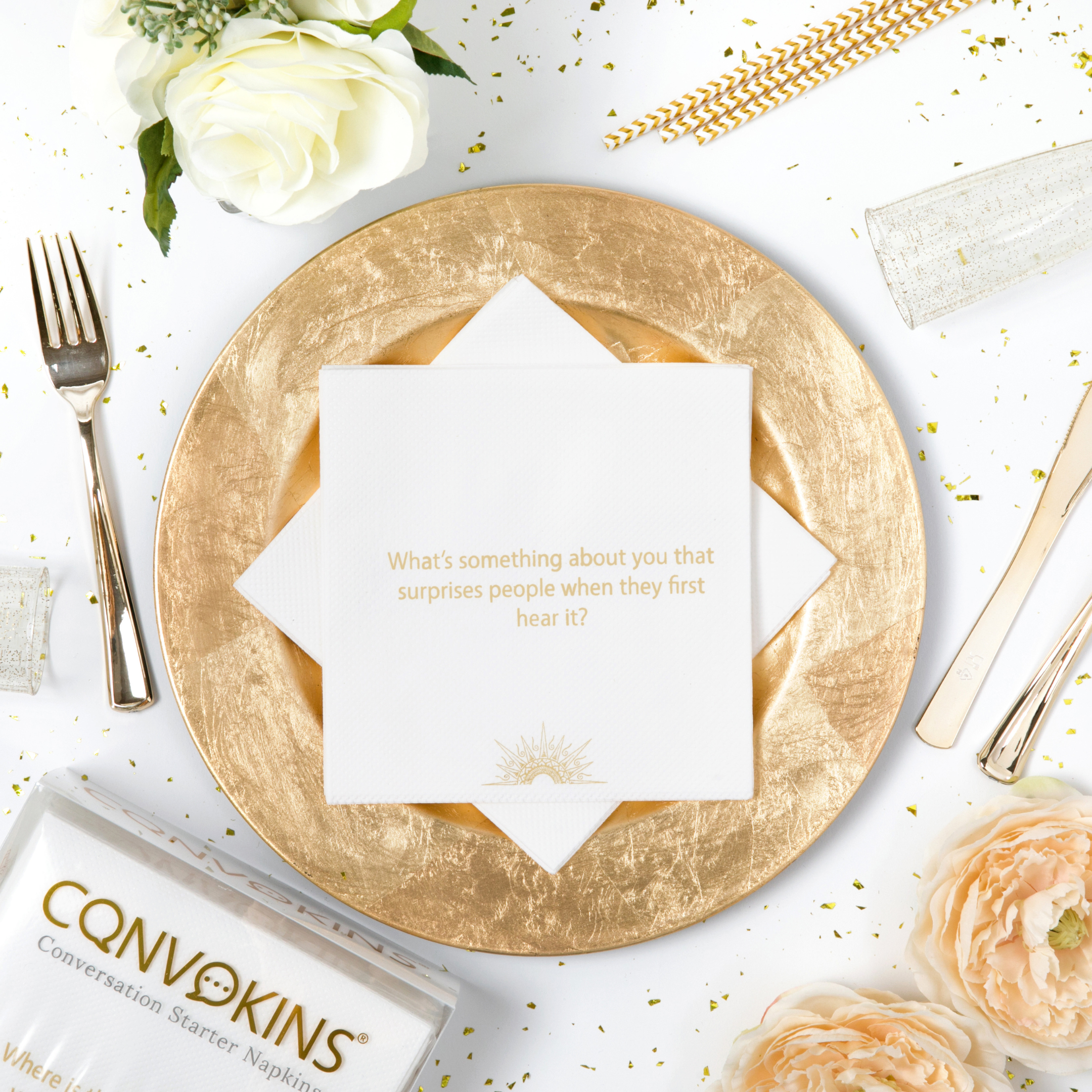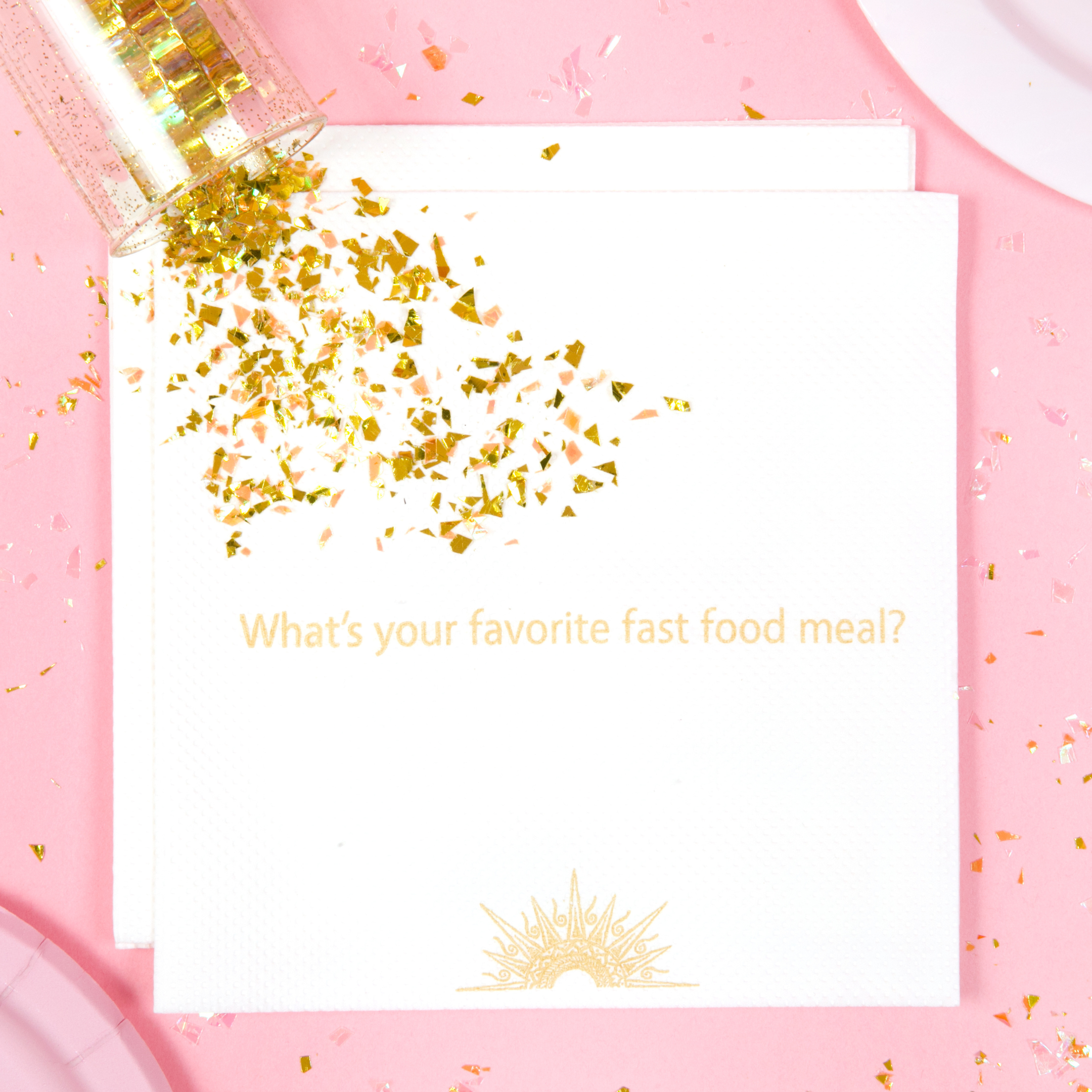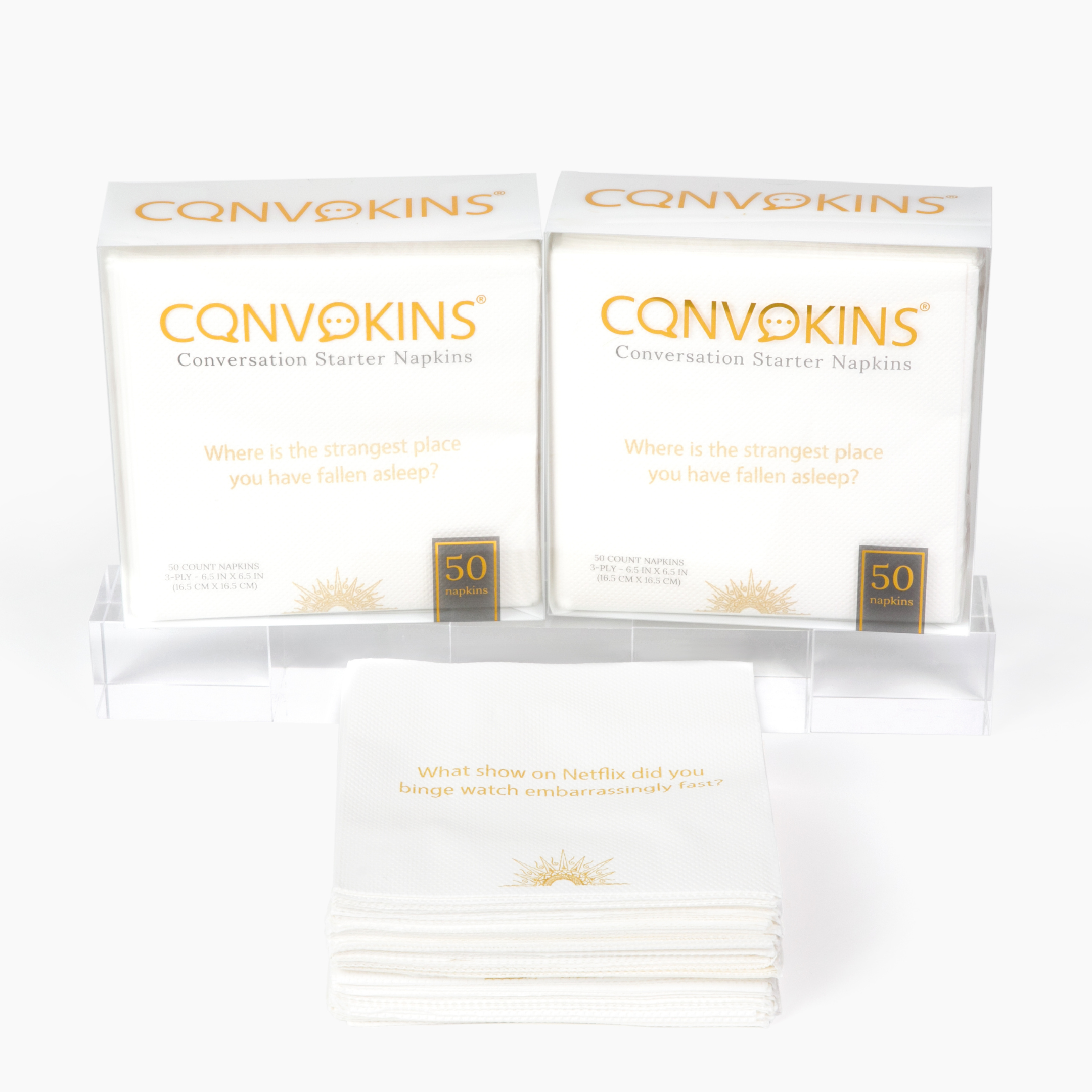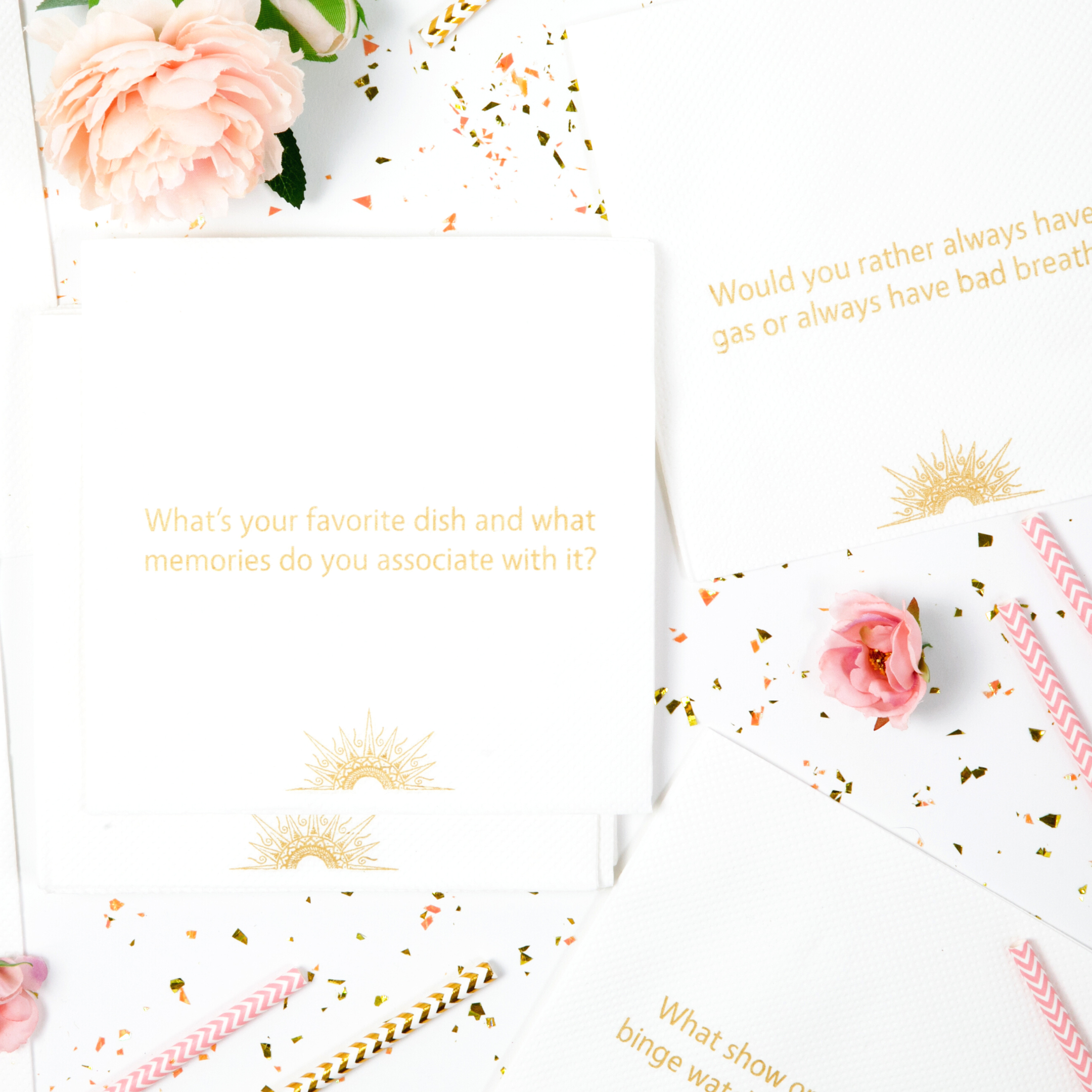 CONVOKINS® - Everyday Edition Conversation Starter Napkins
The Worlds First Conversation Starter in a napkin form! Generate meaningful connection and deep discussion at your next event or gathering with these innovative icebreaker napkins. Experience the fun and ease of getting to know your friends, family and acquaintances on a deeper level with Convokins!
Our Everyday Edition of Convokins were made for any casual occasion from dinner parties, family dinner and general gatherings. Simply include them on your bar cart, buffet table or table setting to get the conversation started!
- 50 Napkins In A Pack
- Unique Icebreaker On Every Napkin
- Durable 3-Ply Construction
Big hit
These are great quality napkins, as well as a hit with guests. I put them in gift baskets for a virtual wine tasting party, they made great icebreakers.
Design Needs Improving
I love the idea of these, and ordered a set for a party, but I was disappointed by the design. The actual conversation starters are hidden inside the napkin. Most people never bothered to open them. Also, the design on the front looks like a promo for a business and they are a cream color that makes them look old. These would be much better if the giant logo were made tiny and the actual conversation starters were printed in larger font on the front.
Fun and durable
Don't know what these are made of but they feel like cloth versus paper. Funny sayings
More than a napkin!
Not only are these a great conversation starter..: they are actually GOOD napkins! At first i thought just decorative, but they have a great absorbency!