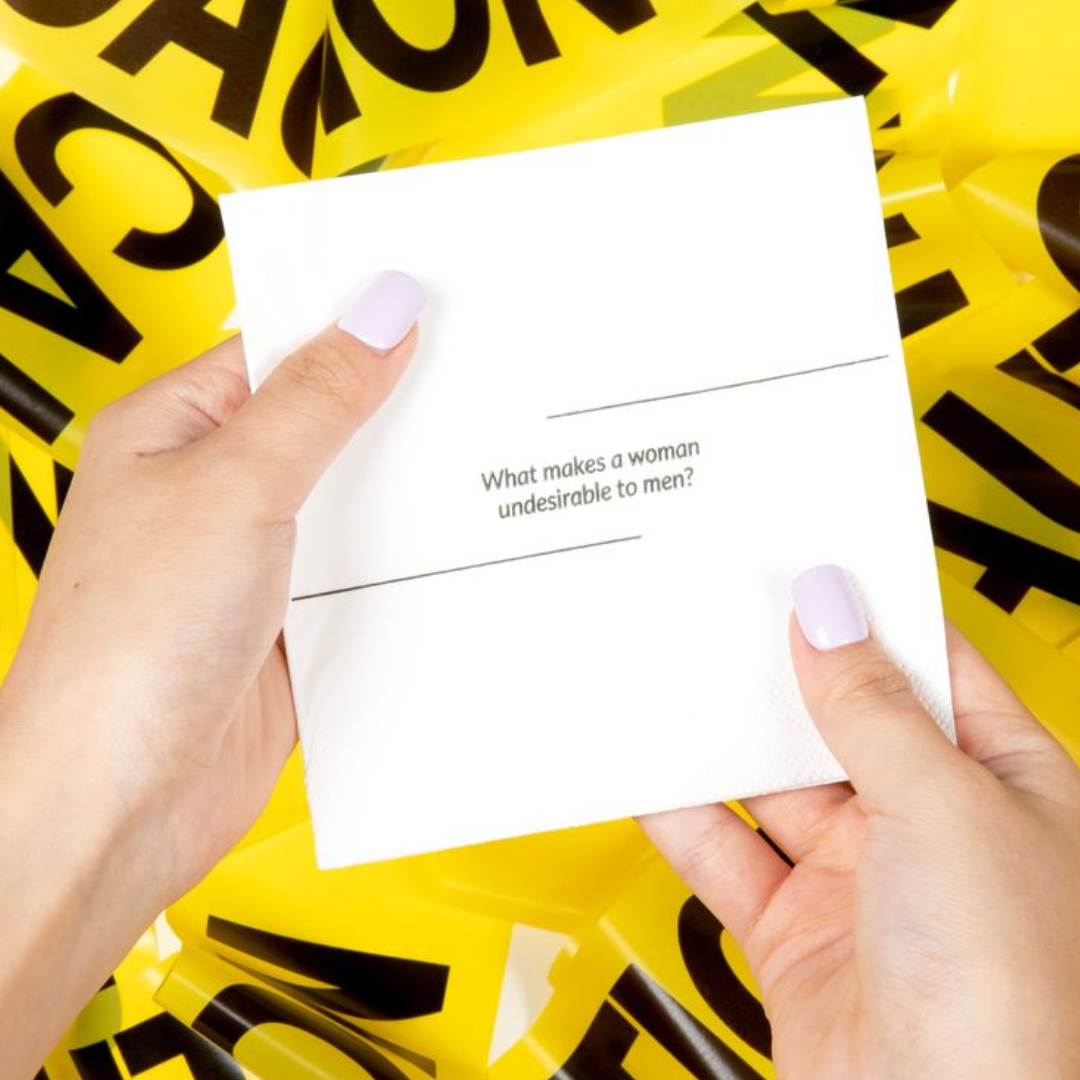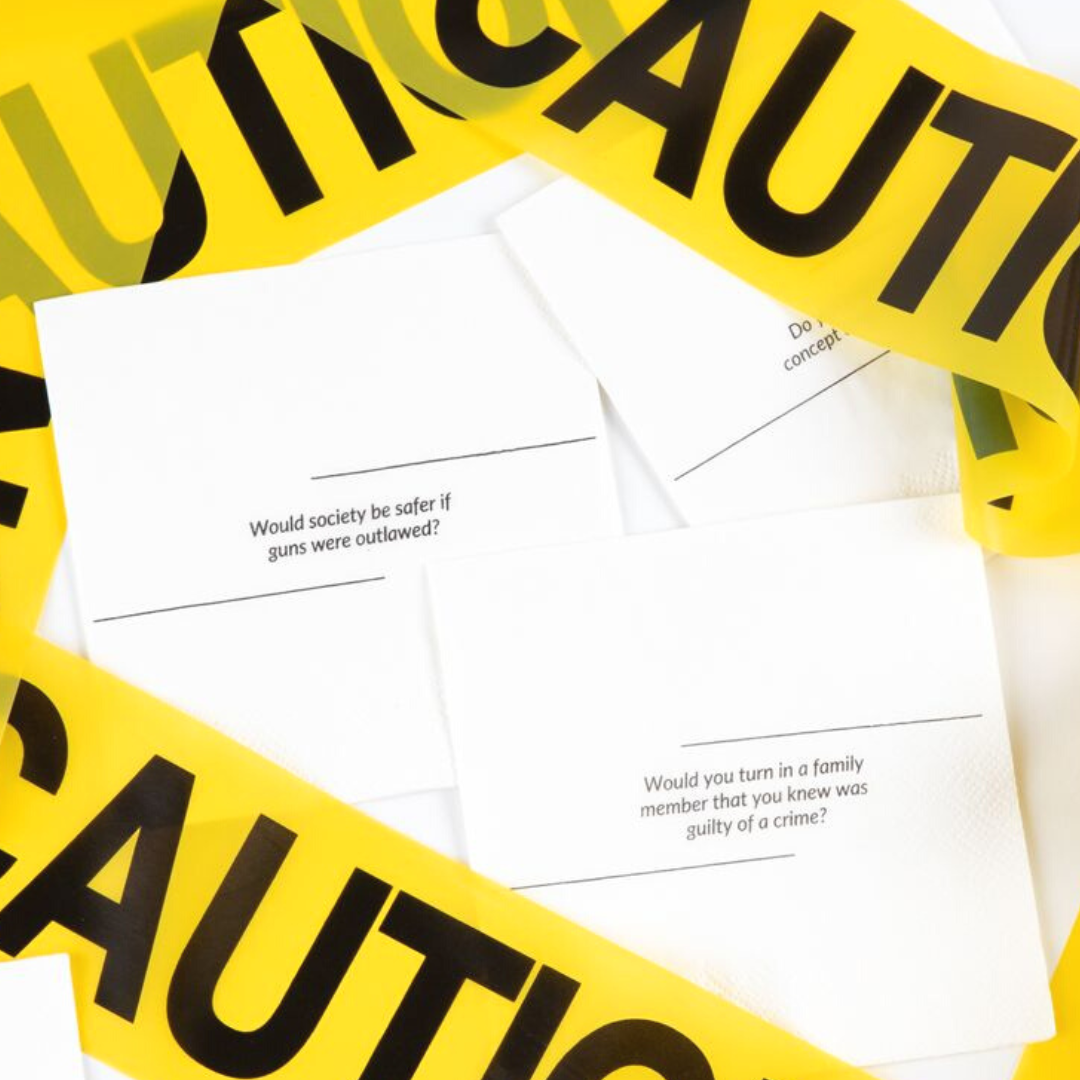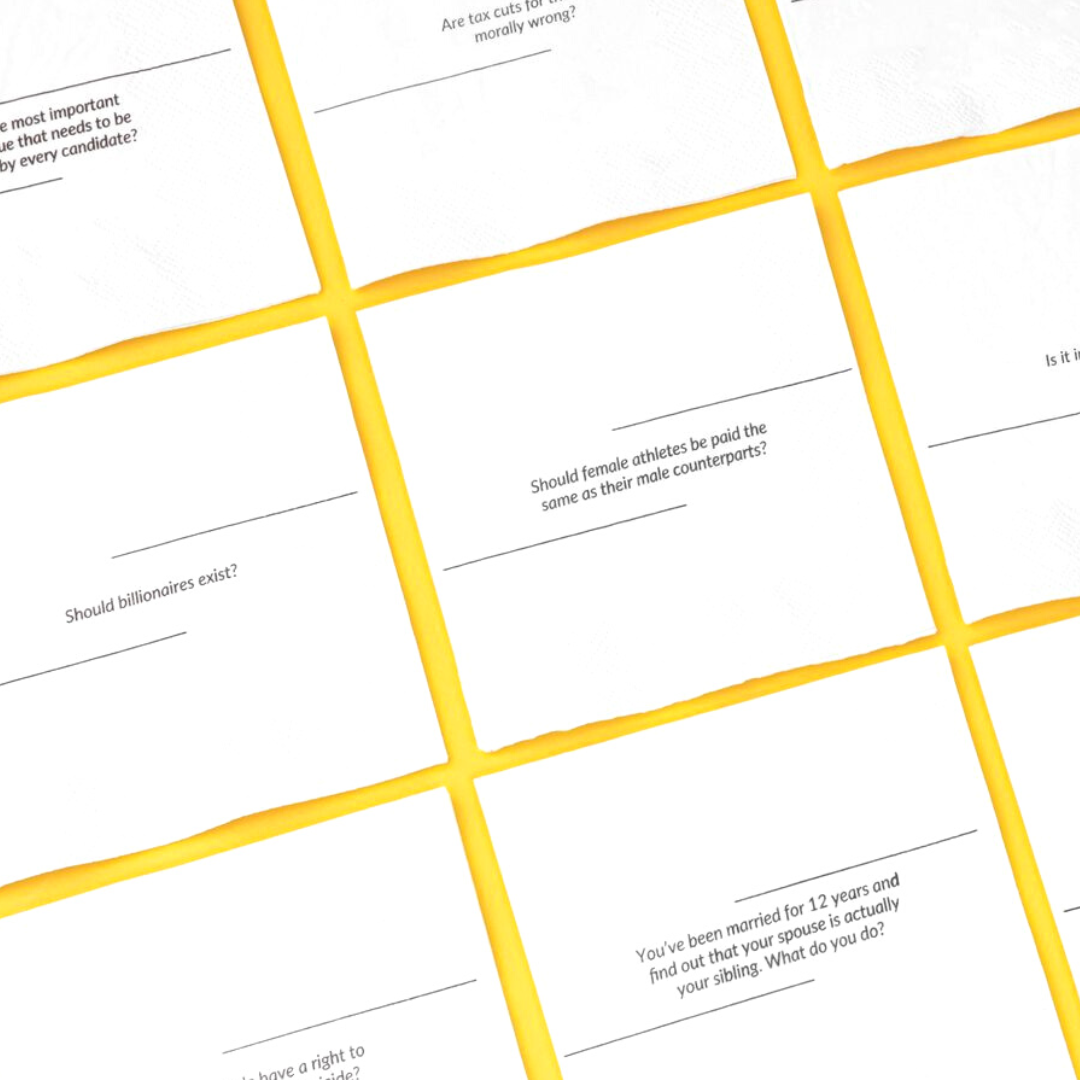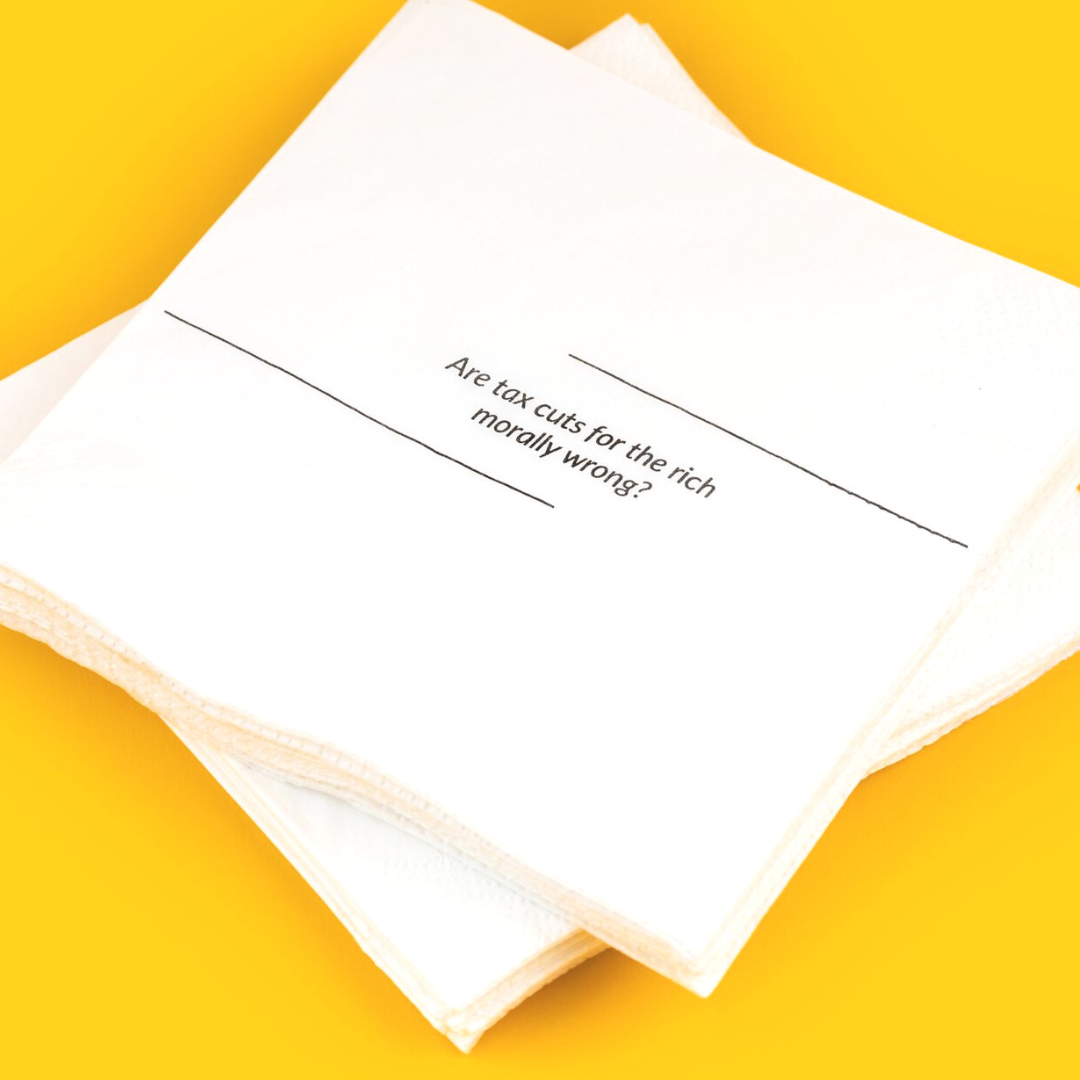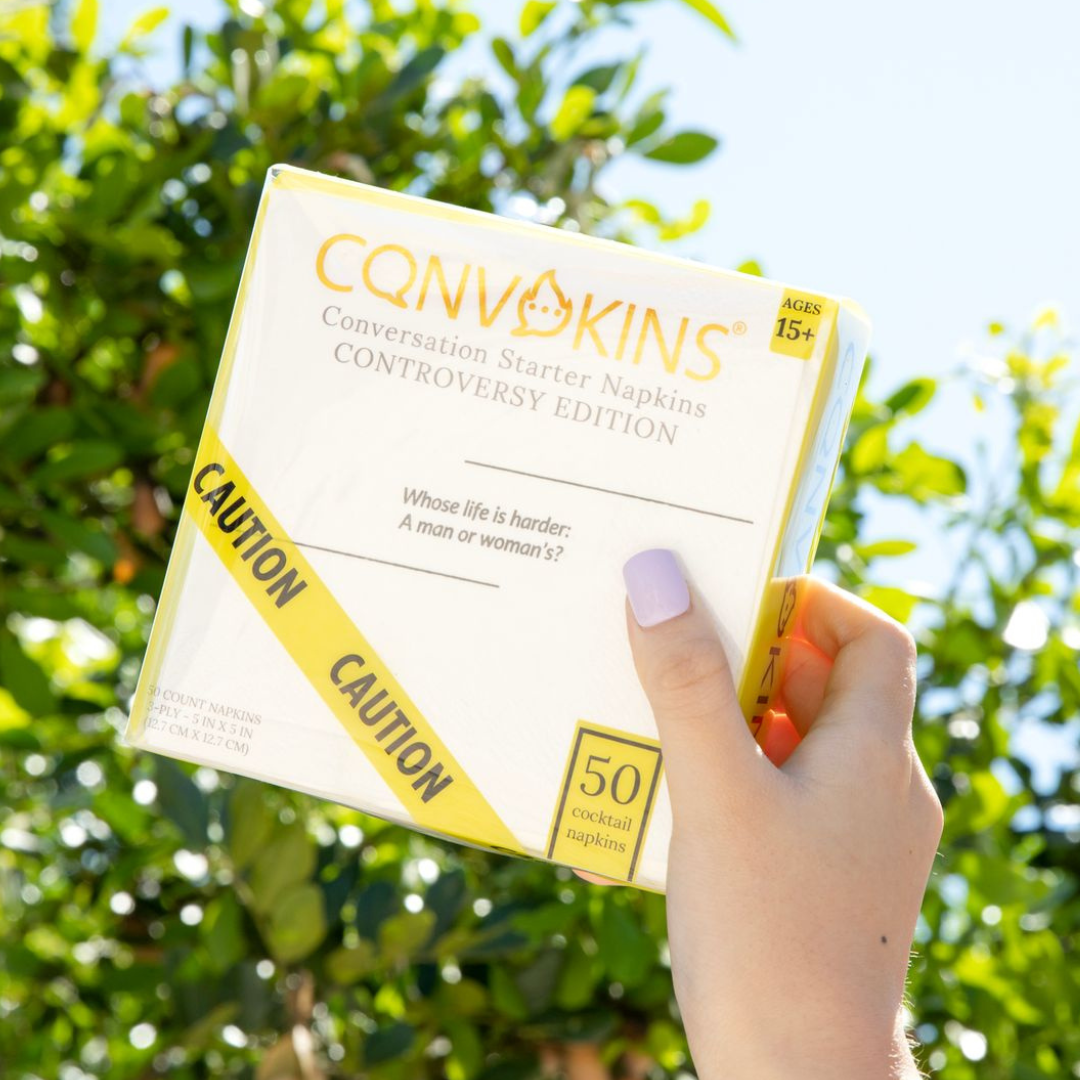 CONVOKINS® Controversy Edition Conversation Starter Cocktail Napkins
The Worlds First Conversation Starter in a napkin form! Get ready to spark bold discussion by asking questions you wouldn't dare ask on your own! Experience 50 unique controversial icebreaker questions that cover the hottest topics of today that could even get the quietest person in the room to share their opinion.
Our Controversy Edition of Convokins were made for those who are ready to engage beyond small talk and enjoy discussing today's most pressing topics. Whether you think differently or discover that you have mutually-held beliefs with others - both encounters enrich your life. But remember, know your audience and use these napkins with extreme caution!

- 50 Napkins In A Pack
- Unique Icebreaker On Every Napkin
- Durable 3-Ply Construction