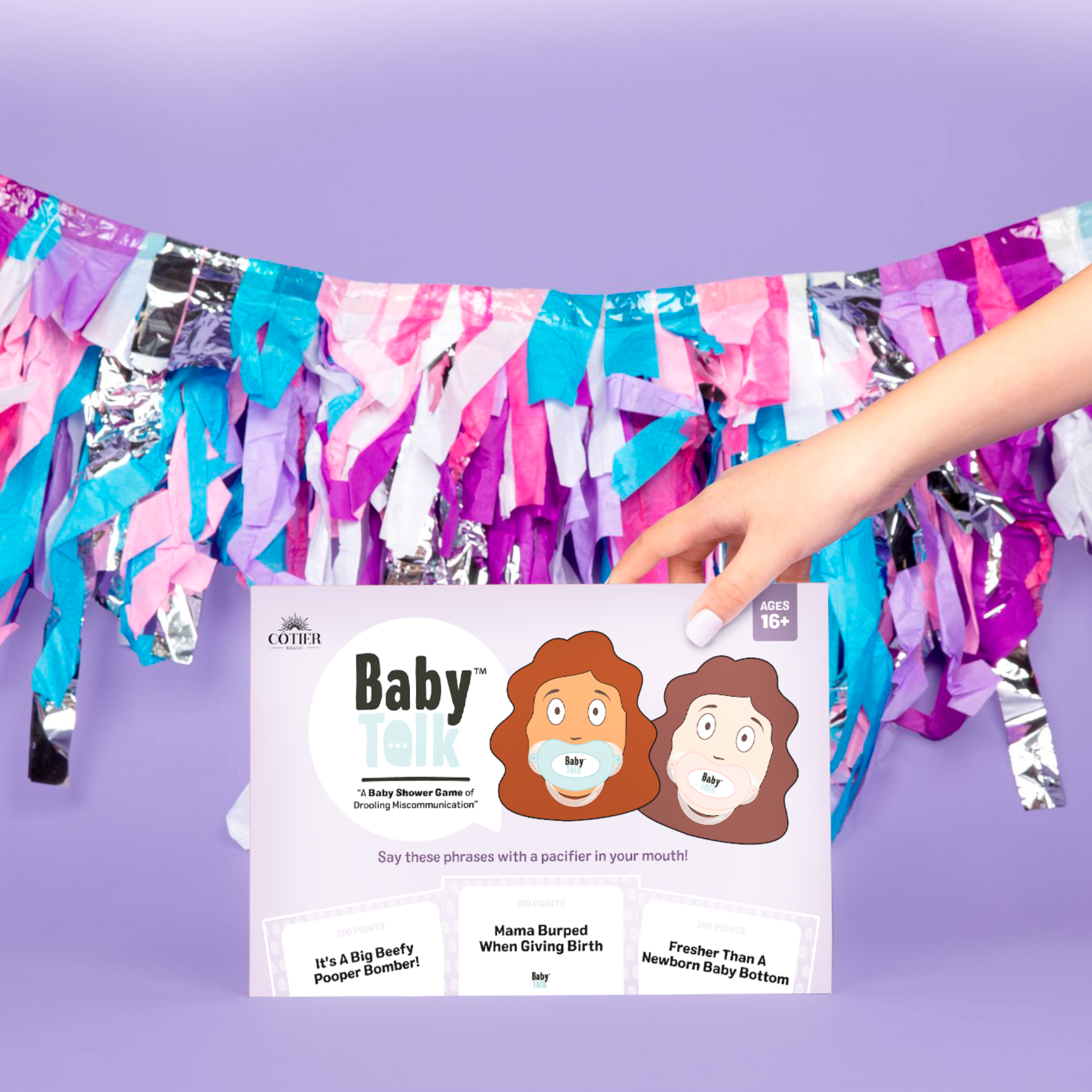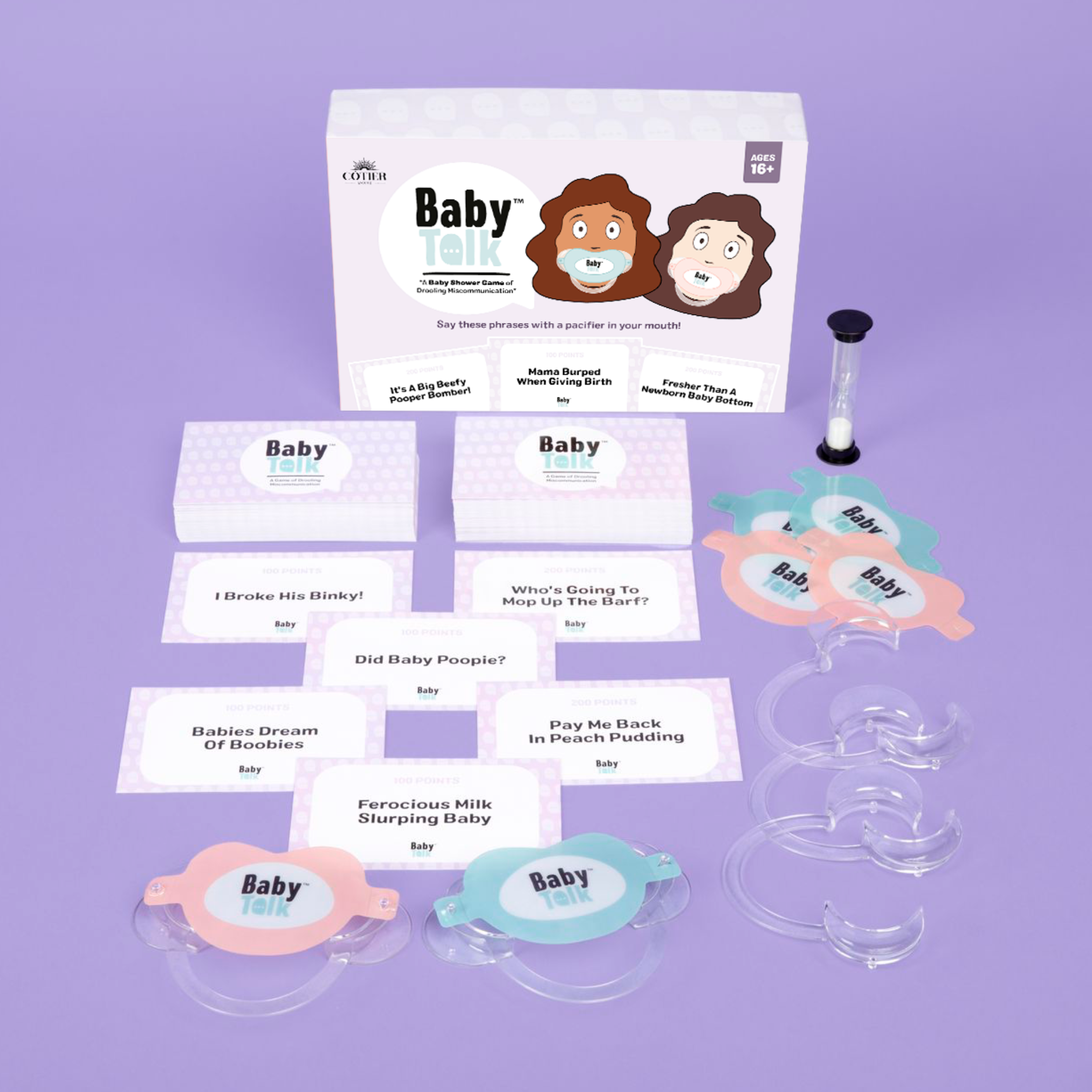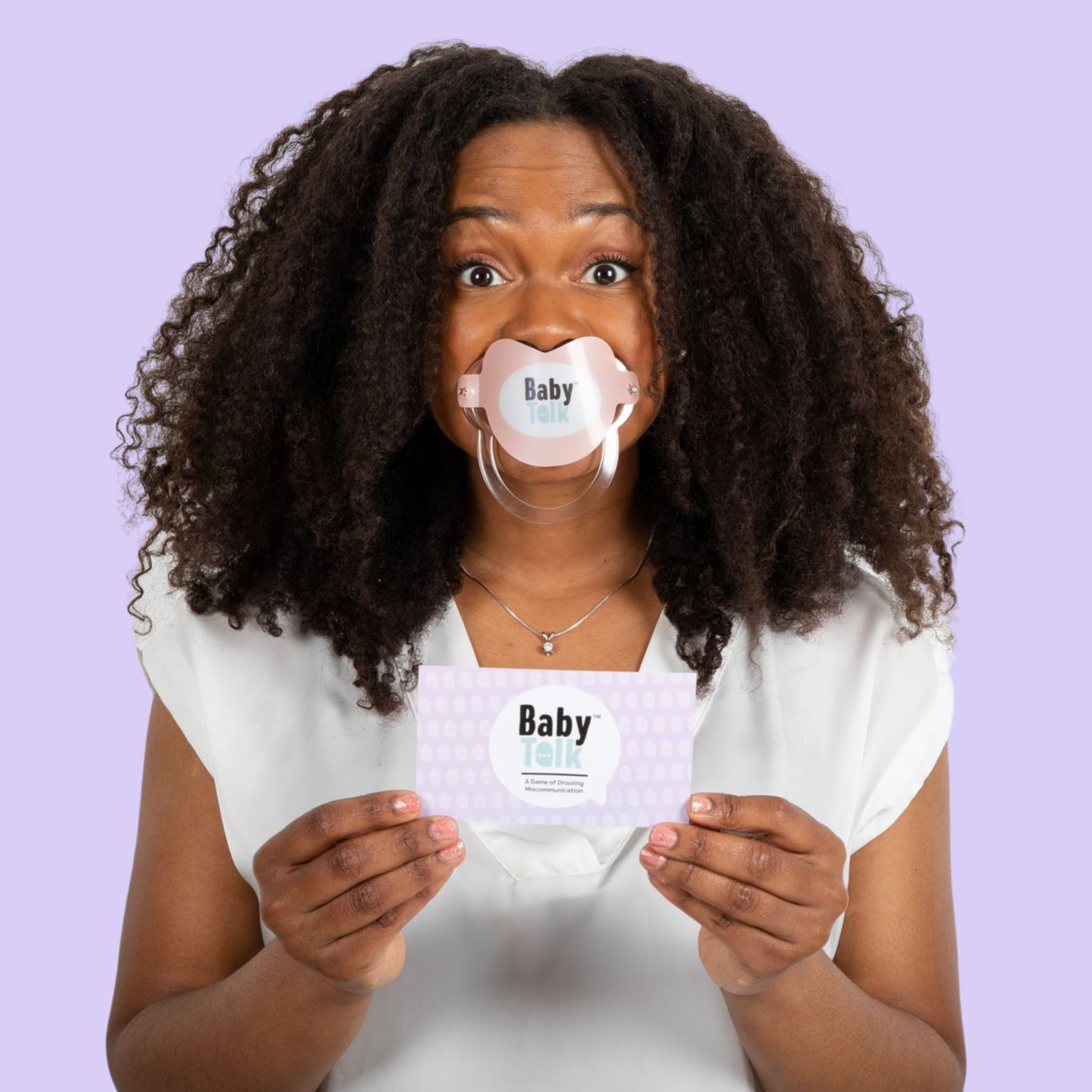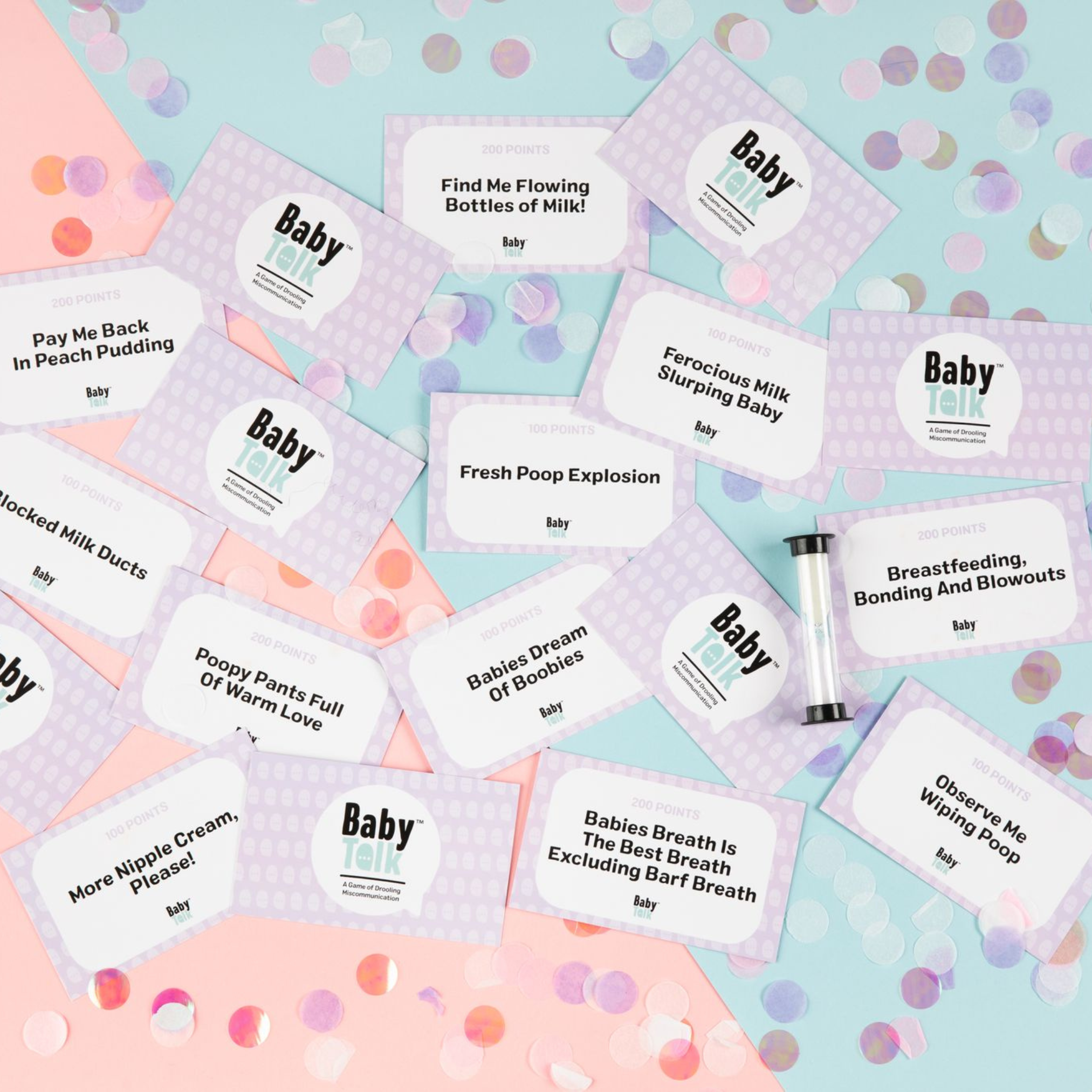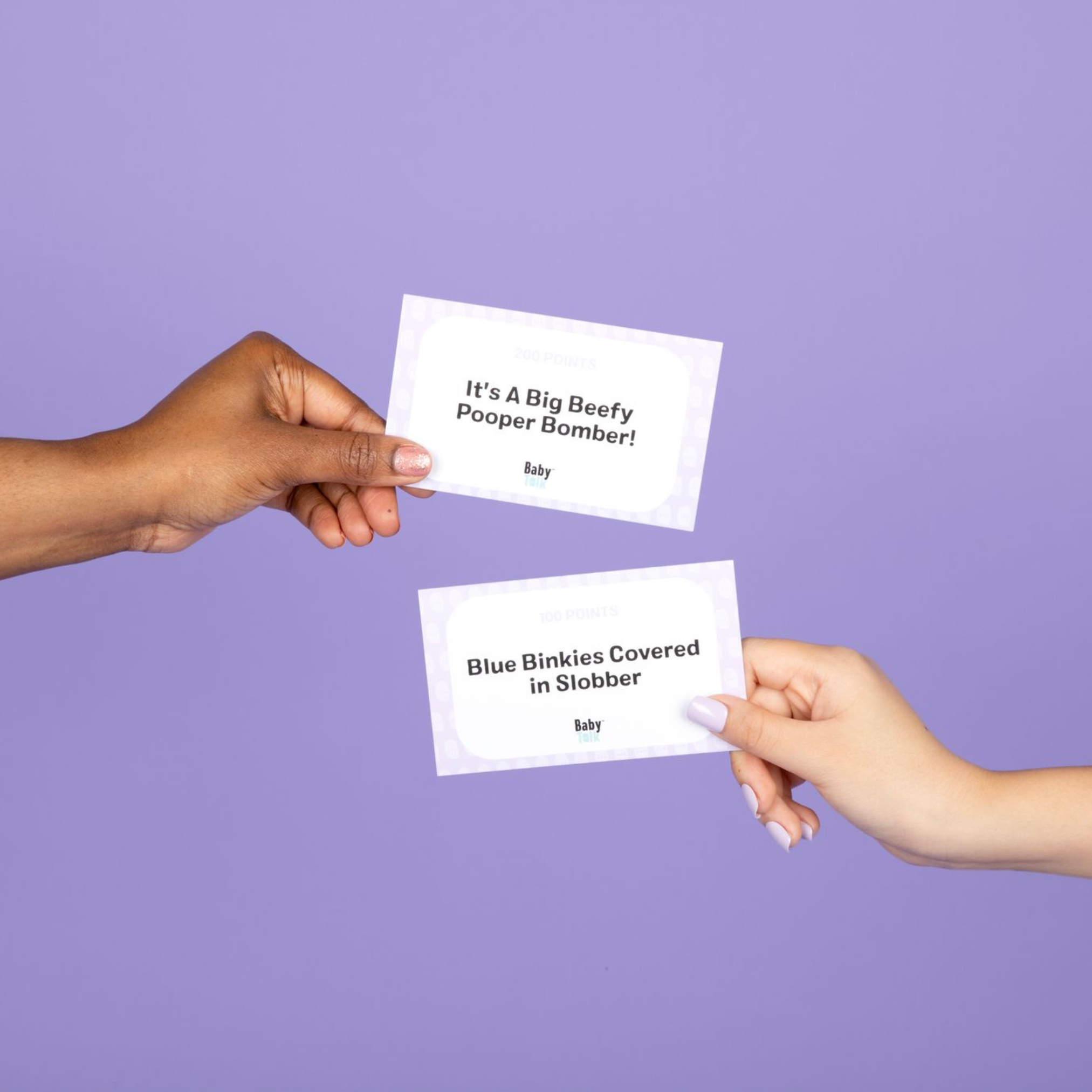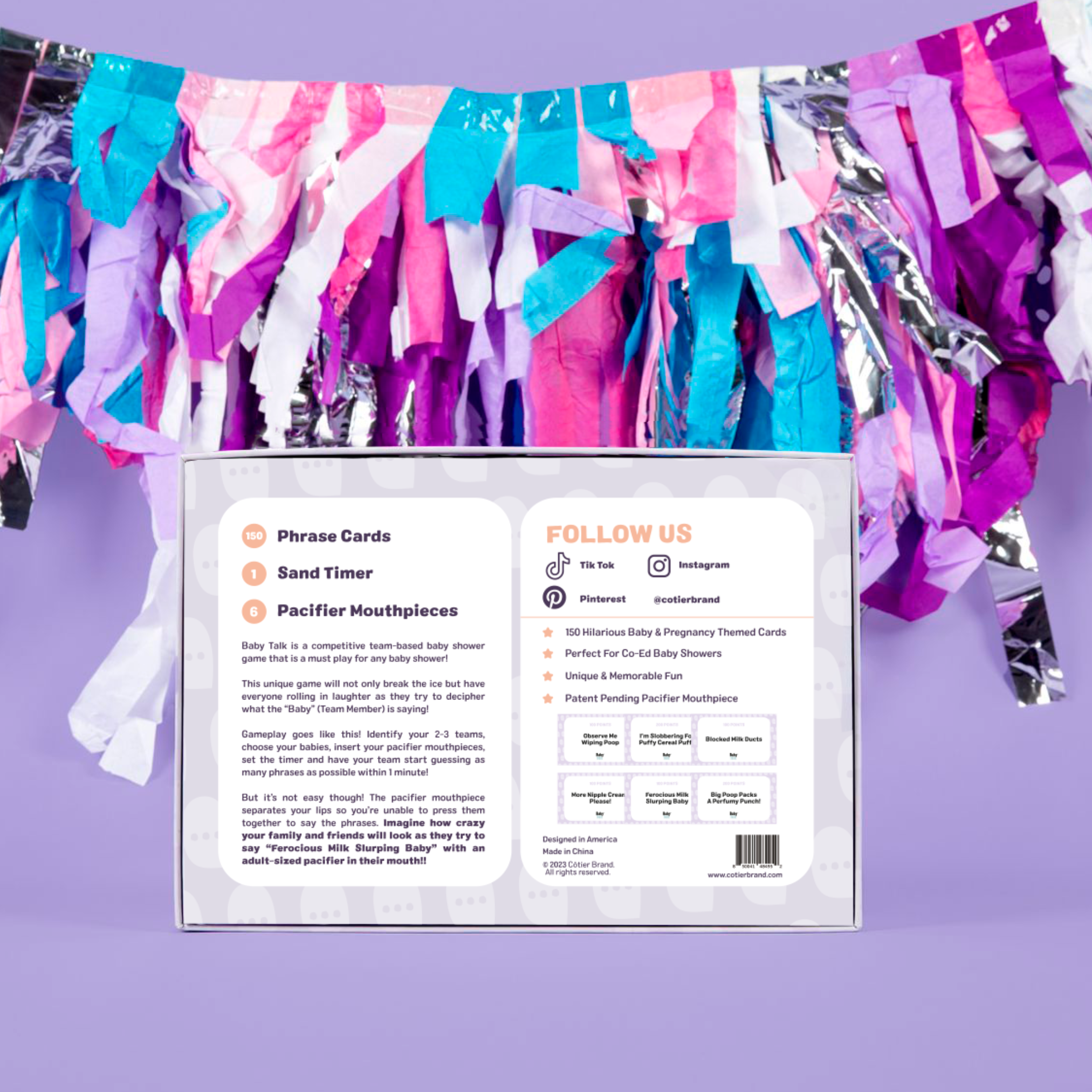 Baby Talk® - The Baby Shower Pacifier Mouthpiece Game
Baby Talk is a competitive team-based baby shower game that is a must play for any baby shower! This unique game will not only break the ice but have everyone rolling in laughter as they try to decipher what the "Baby" (Team Member) is saying!
This game was created for those who crave modern, unique and easy baby shower games to play at their event. Baby Talk requires zero diy/prep yet still offers tons of fun to keep guests entertained for 20-40 minutes. This game can be played by both men and women alike so it is co-ed baby shower approved!
Get ready for original, witty and down right ridiculous pregnancy and baby related phrases on the cards! The variety of phrases will not only make you laugh such as "Babies Dream Of Boobies" but they'll also bring up shared experiences that create opportunities for multi-generational support/bonding such as "Pass The Nipple Butter Please!".
Gameplay goes like this! Identify your 2-3 teams, choose your babies, insert your pacifier mouthpieces, set the timer and have your team start guessing as many phrases as possible within 1 minute!

But it's not easy though! The pacifier mouthpiece separates your lips so you're unable to press them together to say the phrases. Imagine how crazy your family and friends will look as they try to say "Ferocious Milk Slurping Baby" with an adult-sized pacifier in their mouth!!
- 150 Pregnancy & Baby-Related Phrase Cards
- 1 Sand Timer
- 6 Pacifier Mouthpieces