Scratch. Reveal. And Scream Poop!
The original baby shower poop emoji scratch off game that gets sisters, friends, aunties, and even grandmas laughing!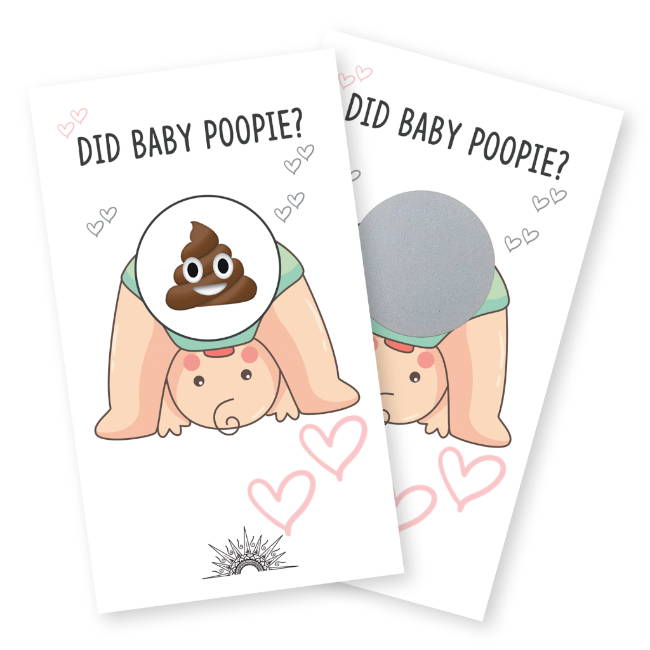 ---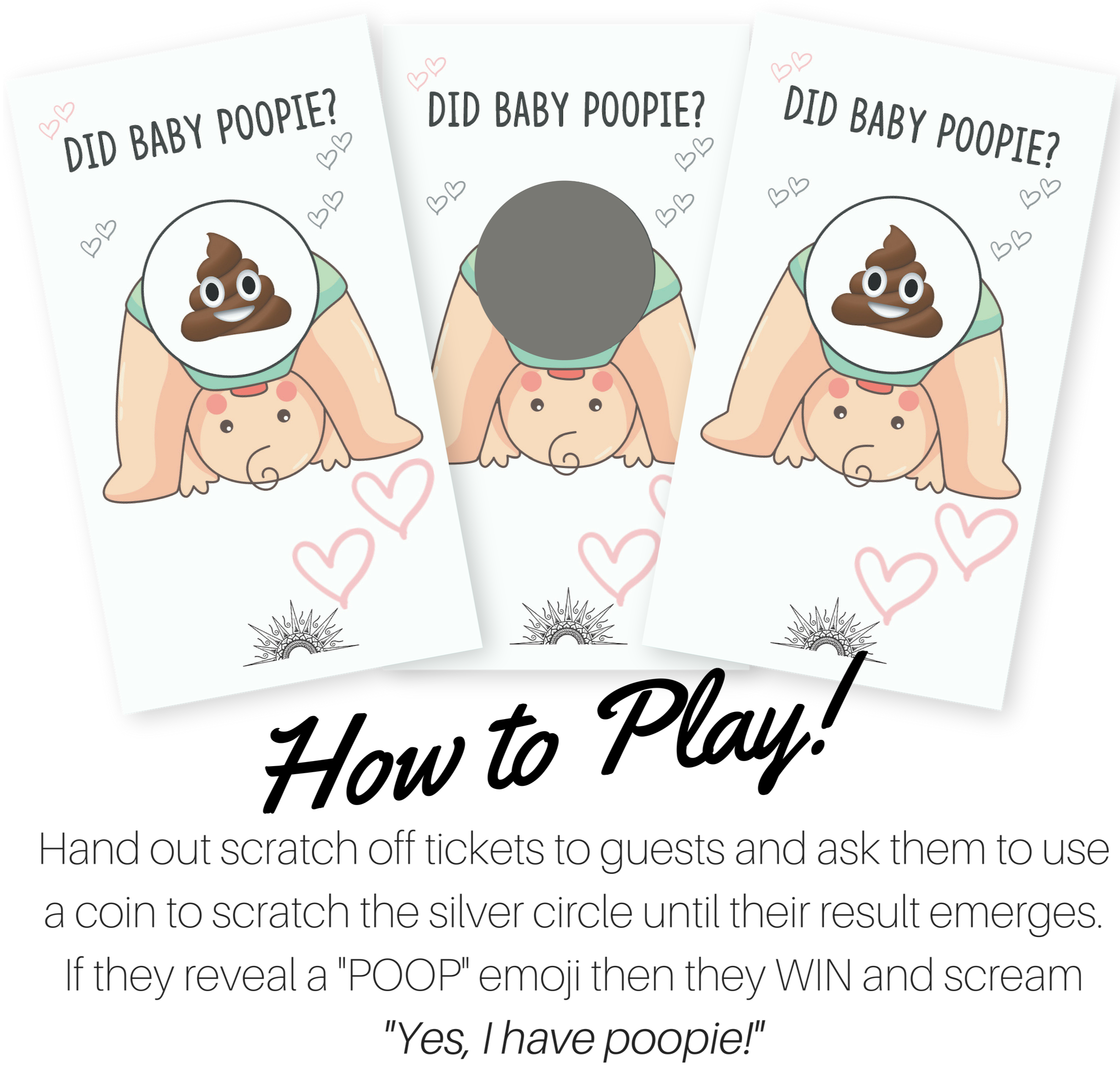 Our game includes 23 losing tickets ("Whew, False Alarm!"), 1 winning ticket ("Poop Emoji"), 24 round silver scratch off sticker labels, and tons of pooptastic fun.
There's only one lucky winner per game pack so let the anticipation begin! If you want more anticipation then make sure to get more than one.
We're all about quality, no cheap paper print products here. When you receive our scratch-offs expect a sturdy 14-point semi-gloss cardstock.
You know when you finally get to that itch on your back and scratching it feels like a little piece of heaven? Well this game kinda has that same effect...kinda. No but seriously, for some reason scratching off to reveal a prize is oddly satisfying. Hmmm...you should give it a try.
FREE SHIPPING on orders $20+
The Perfect IceBreaker
You're going to be bringing together a diverse group of women to your baby shower. So imagine a fun and quick game that not only breaks the ice but gets grandmas, aunties, sisters, friends, and cousins laughing.
Matches Any Baby Shower Theme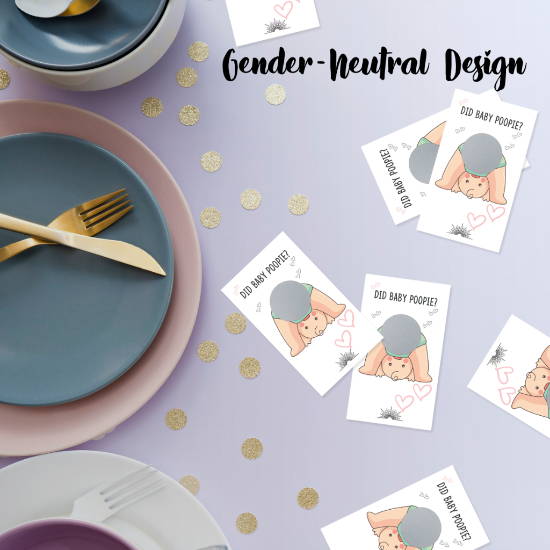 Effortless Gender-Neutral Design
Having a girl? A boy? or Keeping Gender a Secret?
No worries, we purposefully designed our game to be gender-neutral with it's sleek minimalistic design and soft muted tones. These cards go great with any baby shower theme you have dreamed up.
---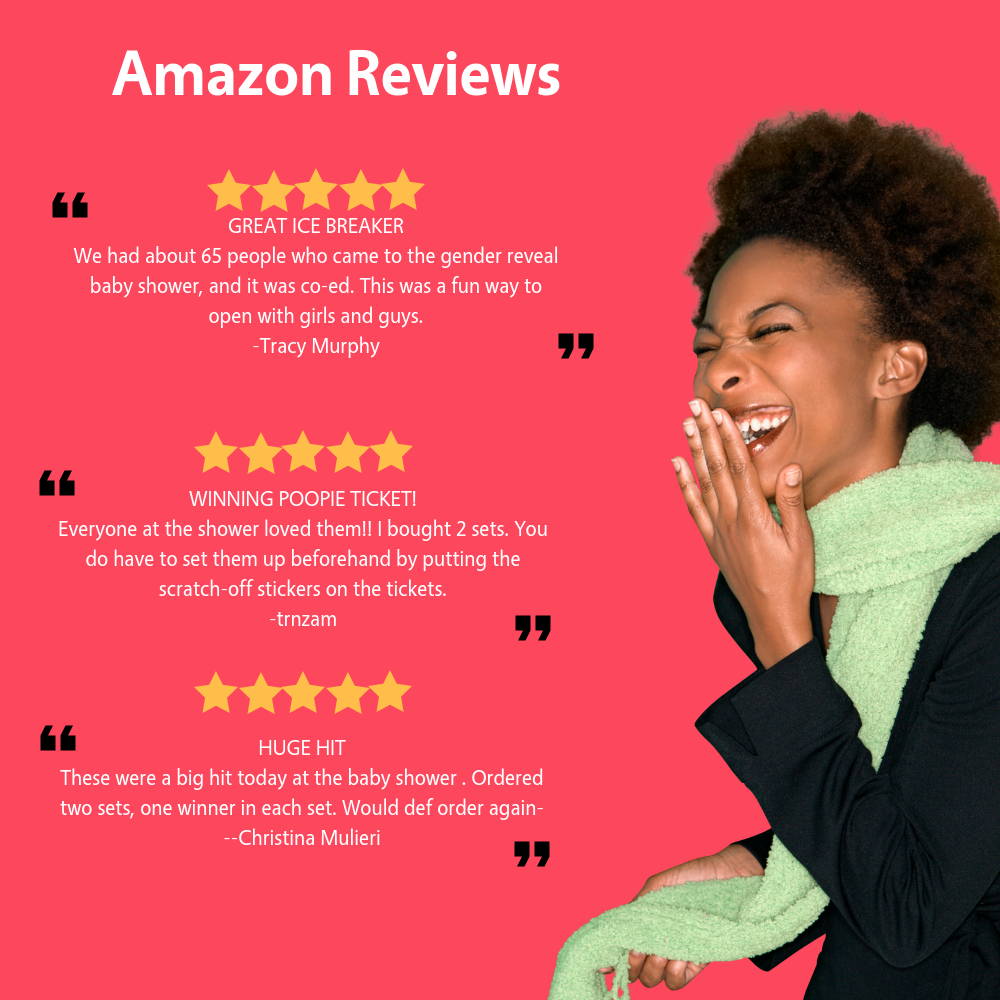 Thick 14pt Semi-Gloss Cardstock
EZ-Apply Rub-Resistance Scratch Circles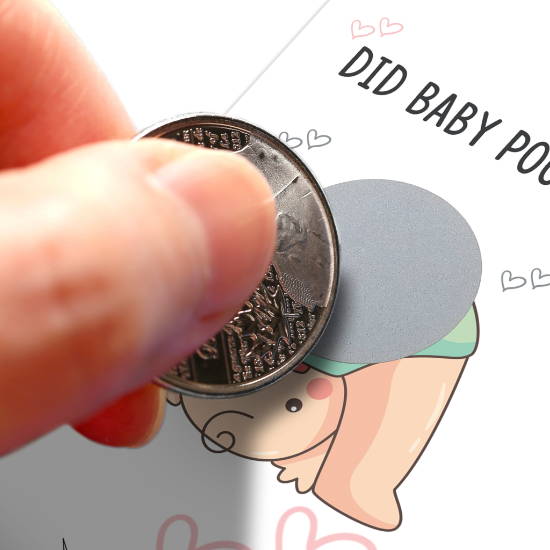 Tape Tickets Under Chairs
Take your baby shower to the next level with under the chair antics! Your guests will not be expecting a lottery ticket underneath their chairs. Have fun watching your guests go crazy with this game play option!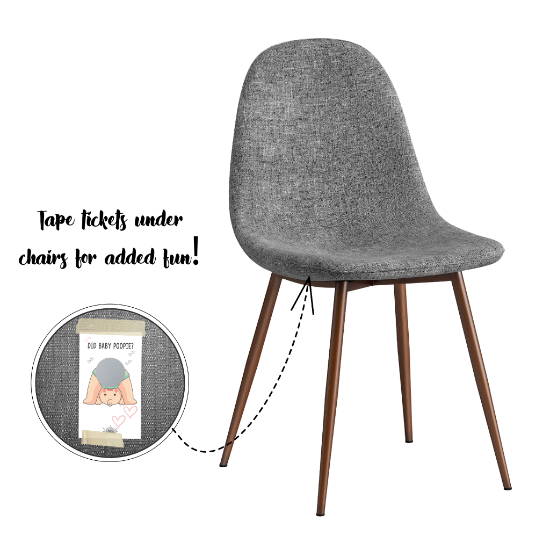 Tape Tickets Under Plates
Delight your guests with this fun and unique idea of taping tickets under plates. This will be the last thing your guests will be expecting and will definitely create a memorable experience.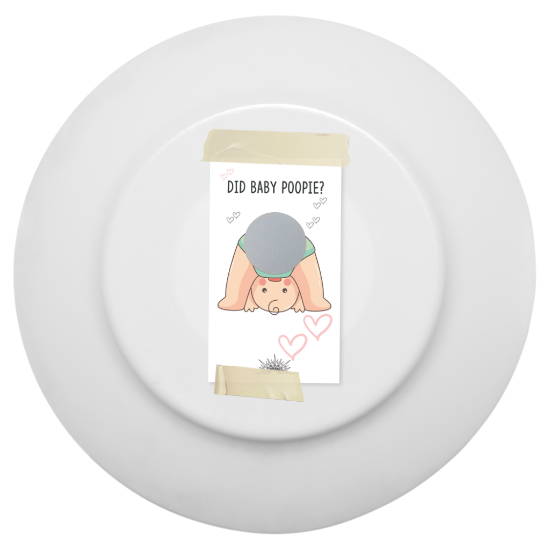 Other Game Options
With such a versatile game, the ways you can play are infinite. To multiply the fun, grab additional packs to use for door busters, icebreakers, diaper raffles, bingo and more!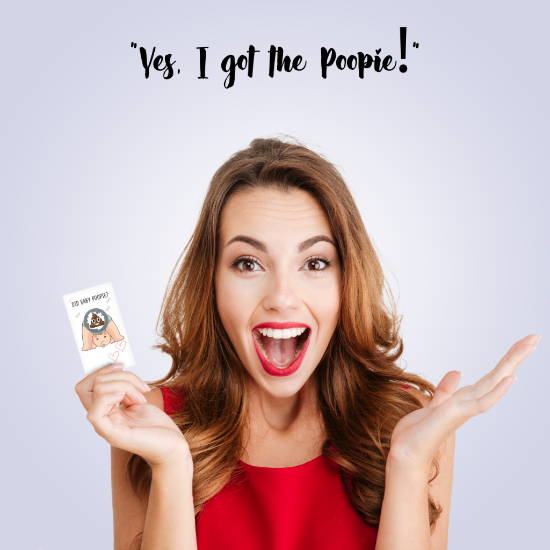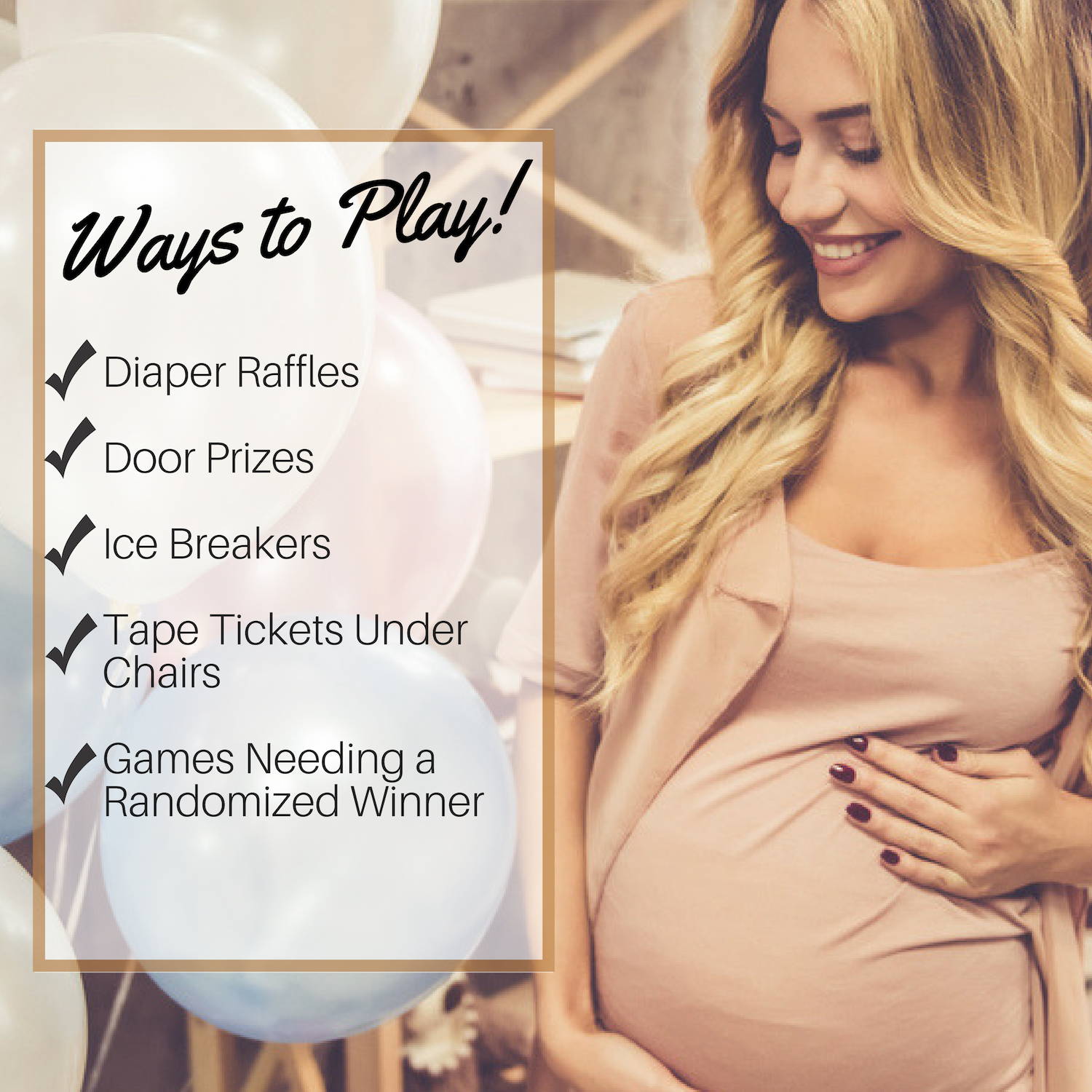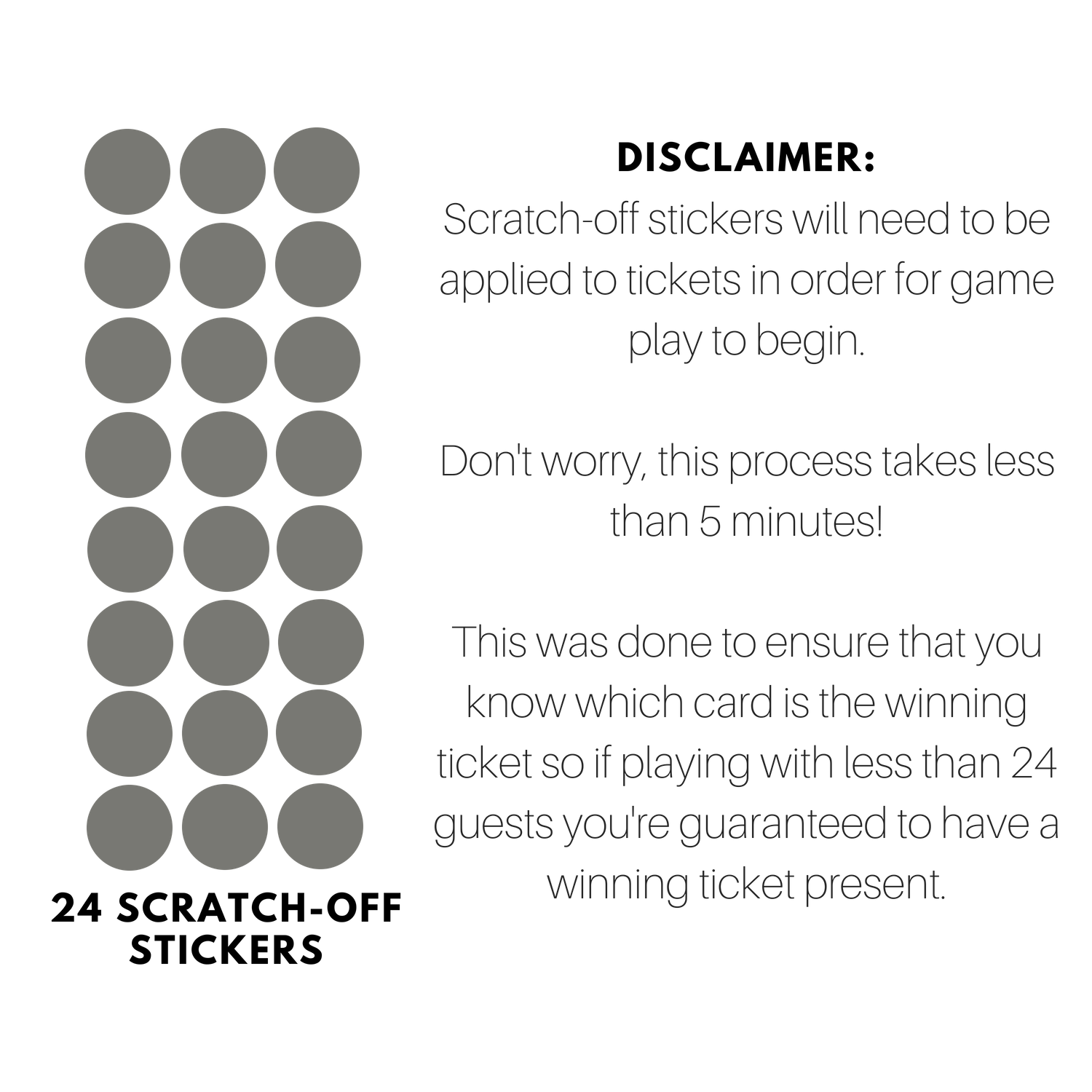 FREE SHIPPING on orders $20+
How many cards do I get?
You get a total of 24 cards which will include 23 losing cards and 1 winning card.
How big are the cards?
The cards are the size of a standard business card which is 3.5 inches x 2 inches.
Do I have to apply the scratch circles myself?
Yes, but it literally takes no time at all! We did this to ensure you had a winning card present should you have less than 24 guests.
Is this game truly an original?
Yes, we are the first to market with a poop emoji baby shower game as well as being the trademark owners of "Did Baby Poopie?". It was dreamed by our founder who wanted to poke fun at baby poop and make a game out of it!
30-day free returns with no restocking fees. It's as simple as that. Period. We want you busy planning for your next event and not with the hassle of returns.