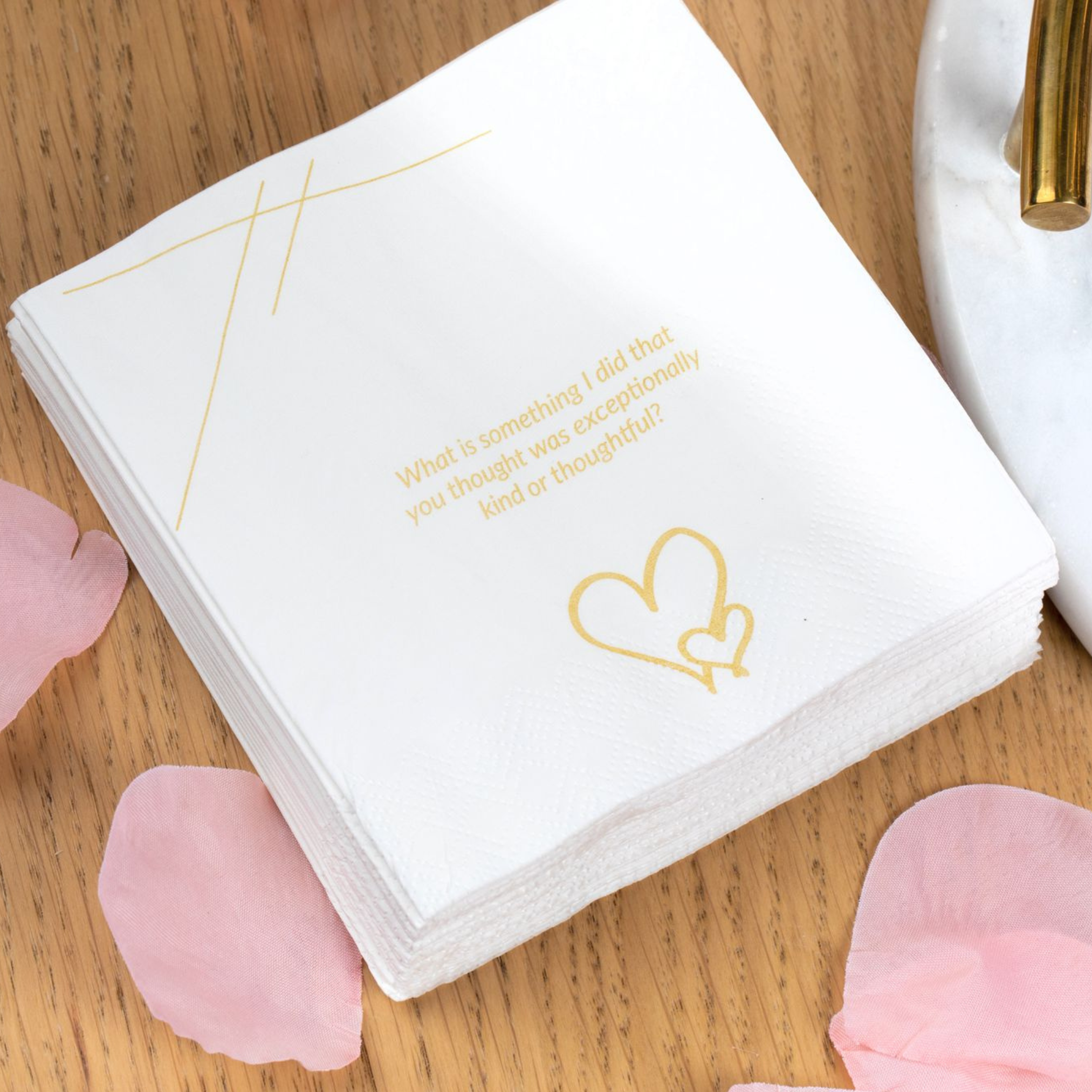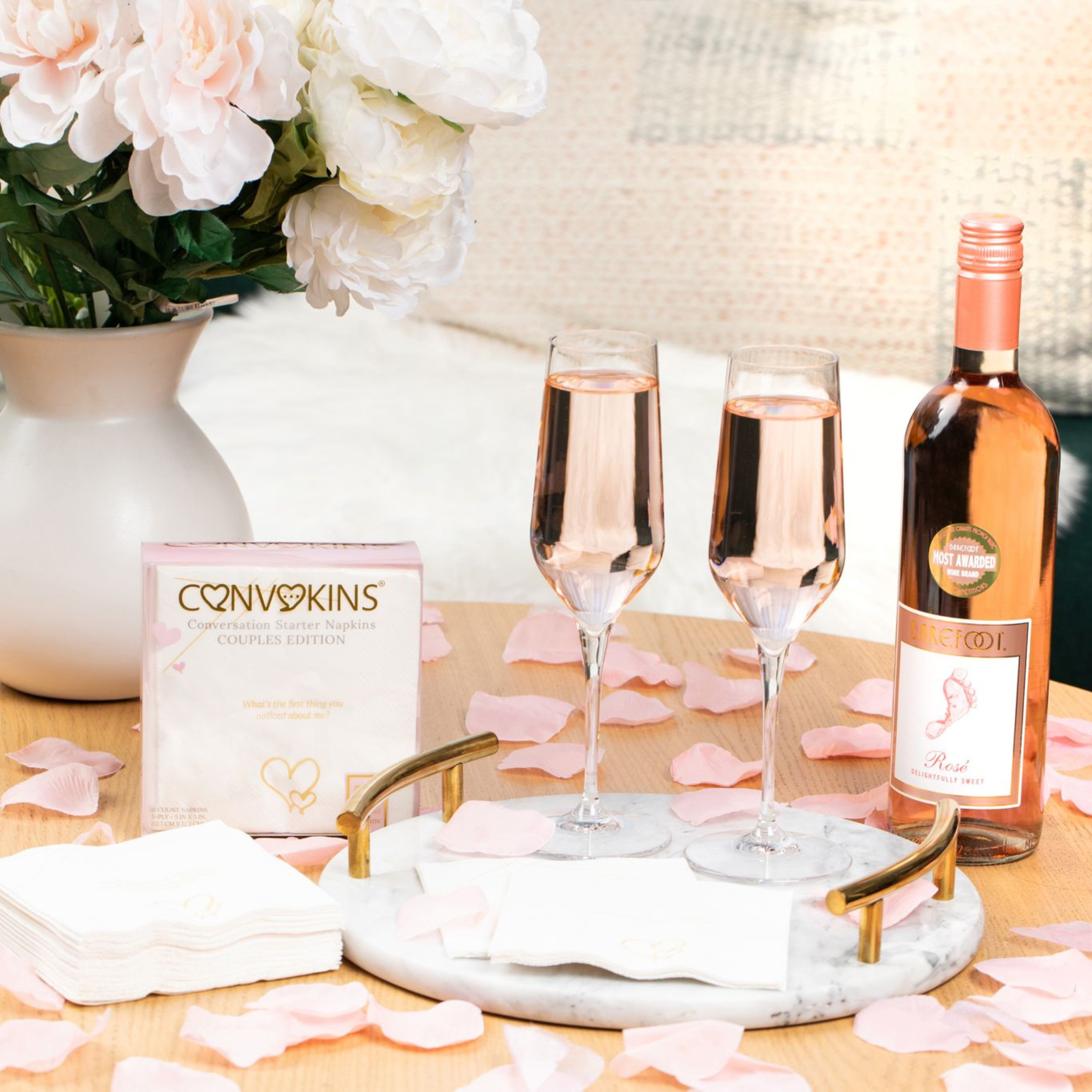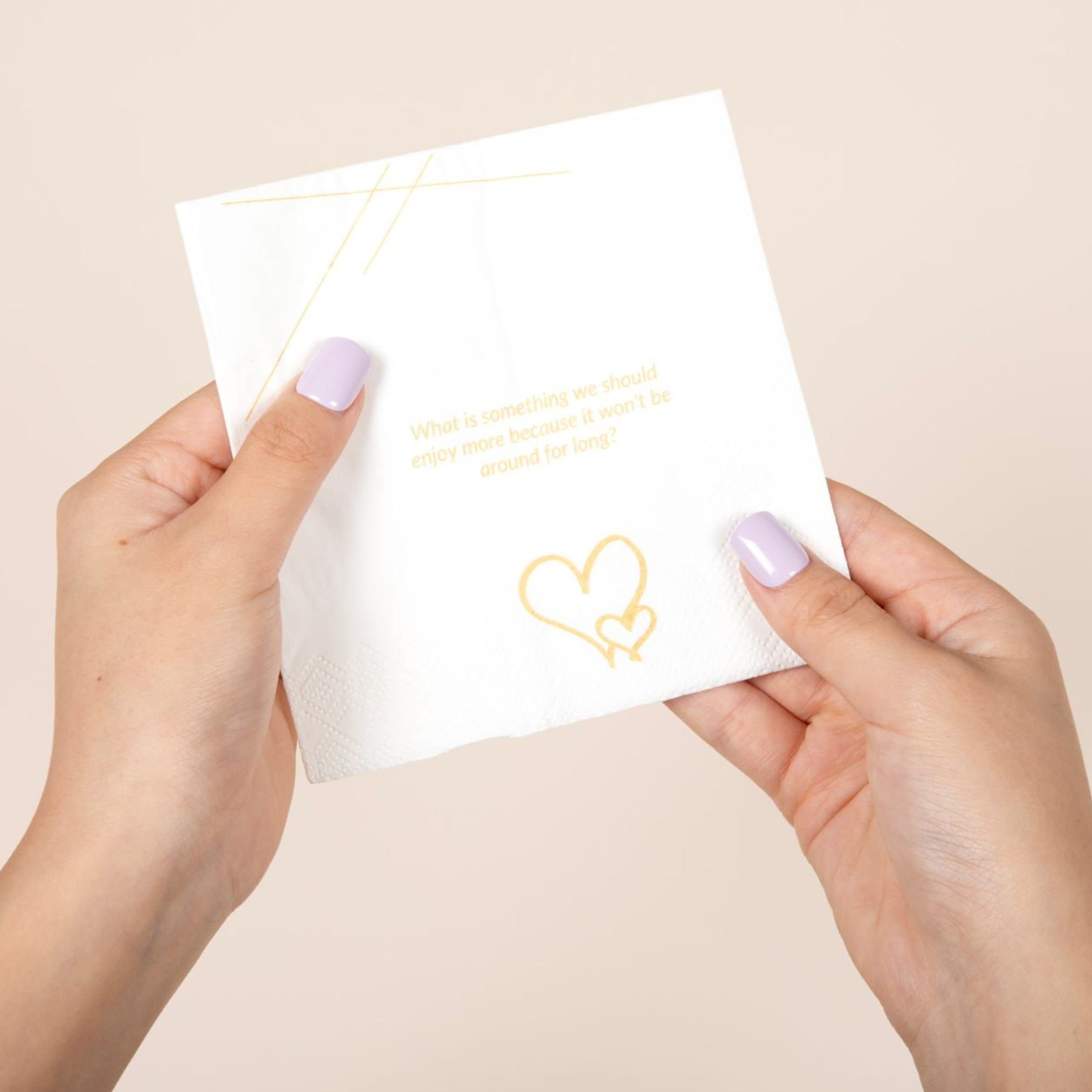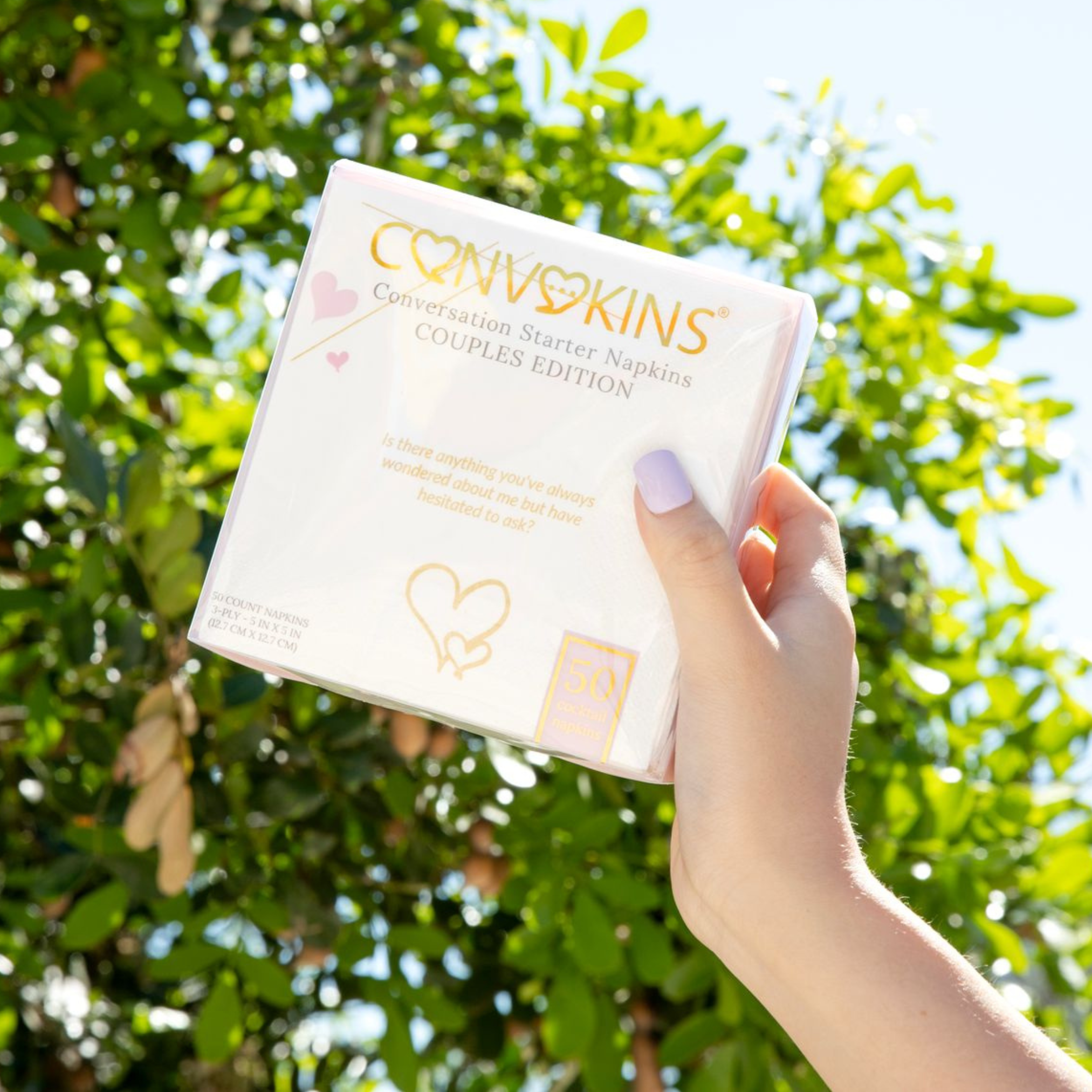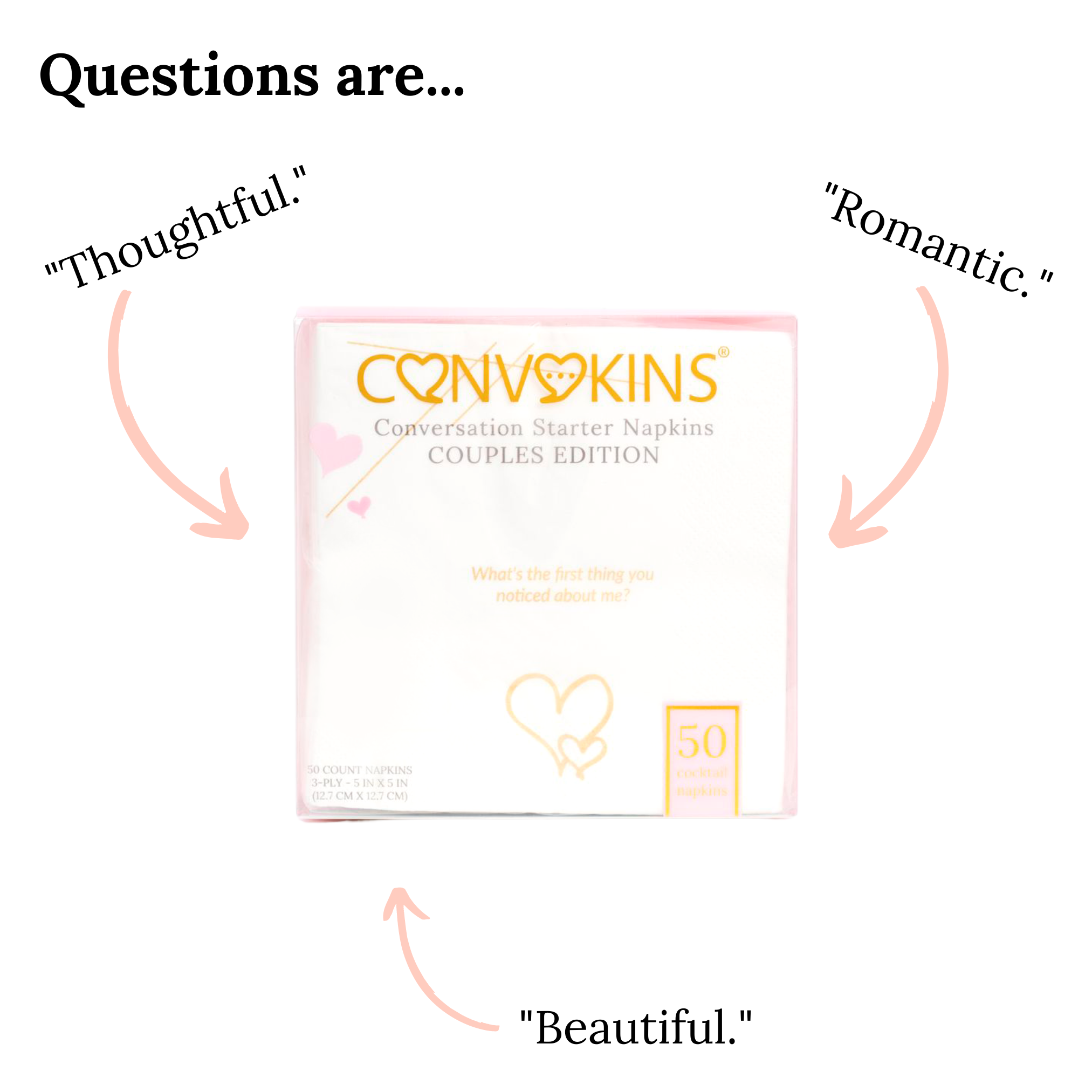 CONVOKINS® Couples Edition Conversation Starter Cocktail Napkins
The Worlds First Conversation Starter in a napkin form! Experience 50 unique questions on napkins that are guaranteed to take your relationship to the next level through deeper reflective conversation! Our deck of questions go beyond the basic and dig a few layers deep to truly get couples to reflect.
Our Couples Edition of Convokins were made for those wanting to strengthen their relationship with their partner by discovering new things about them. These napkins are best enjoyed anywhere you, your lover, food and drinks can be present. Take your at-home date night or picnic date to the next level with these romantic napkins.

- 50 Napkins In A Pack
- Unique Icebreaker On Every Napkin
- Durable 3-Ply Construction