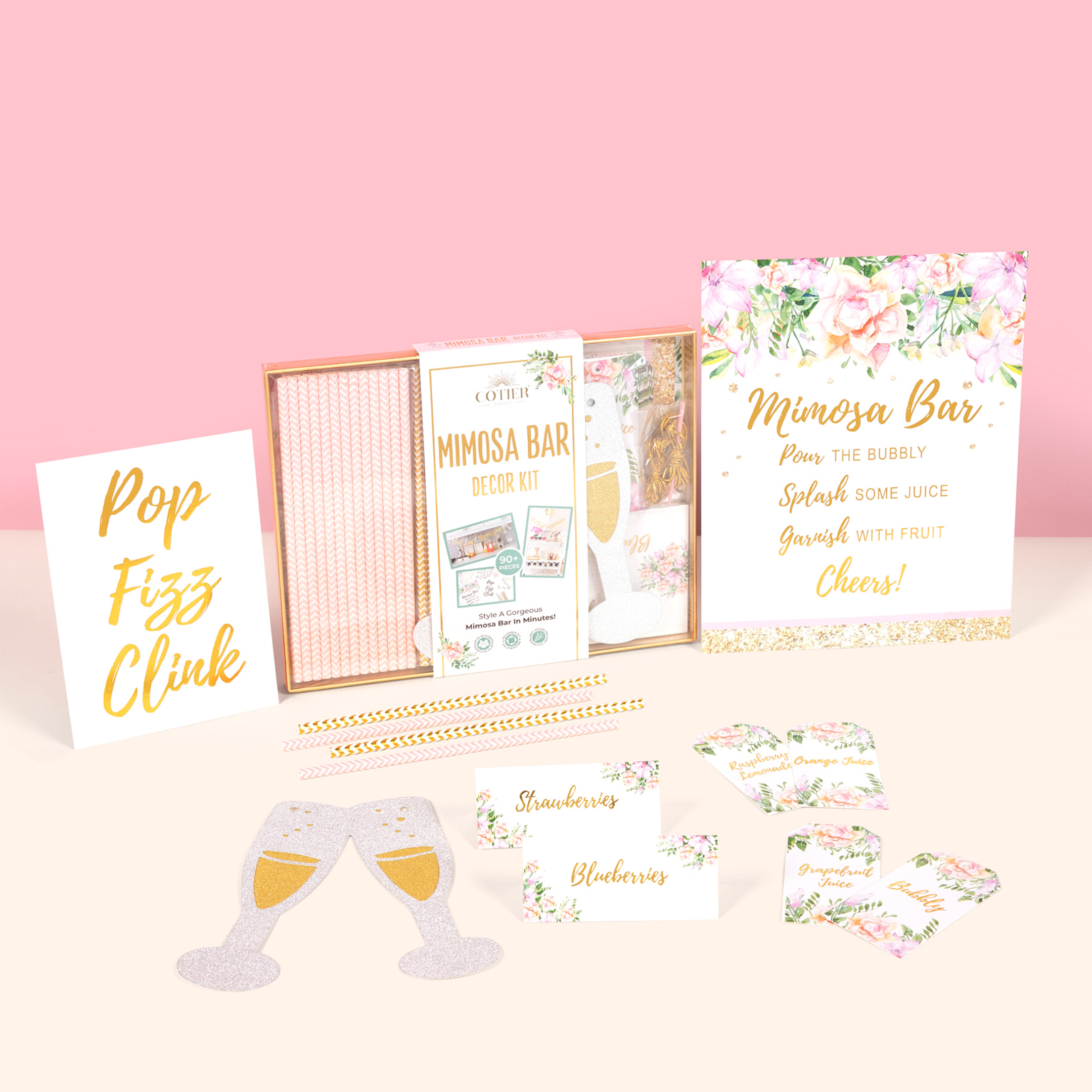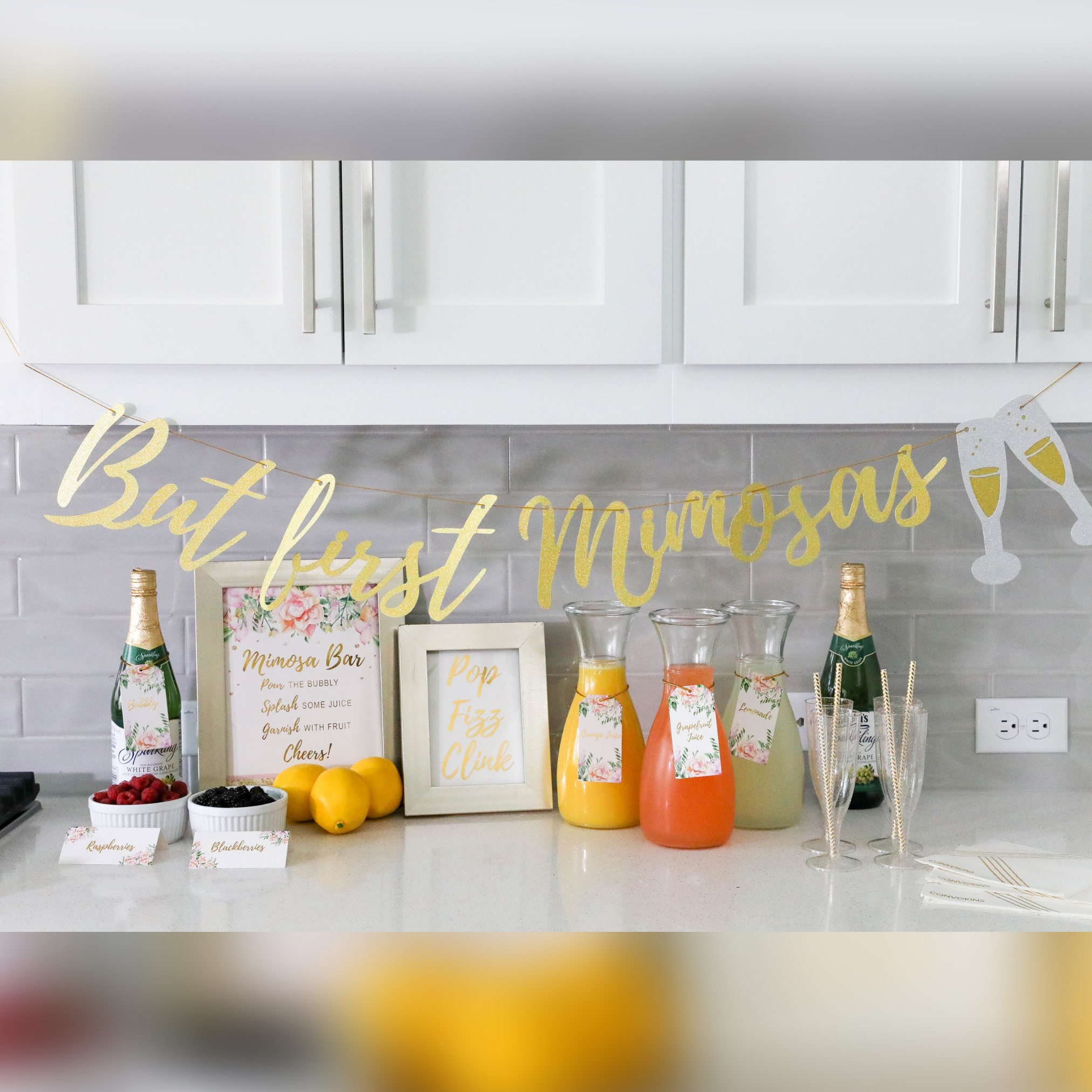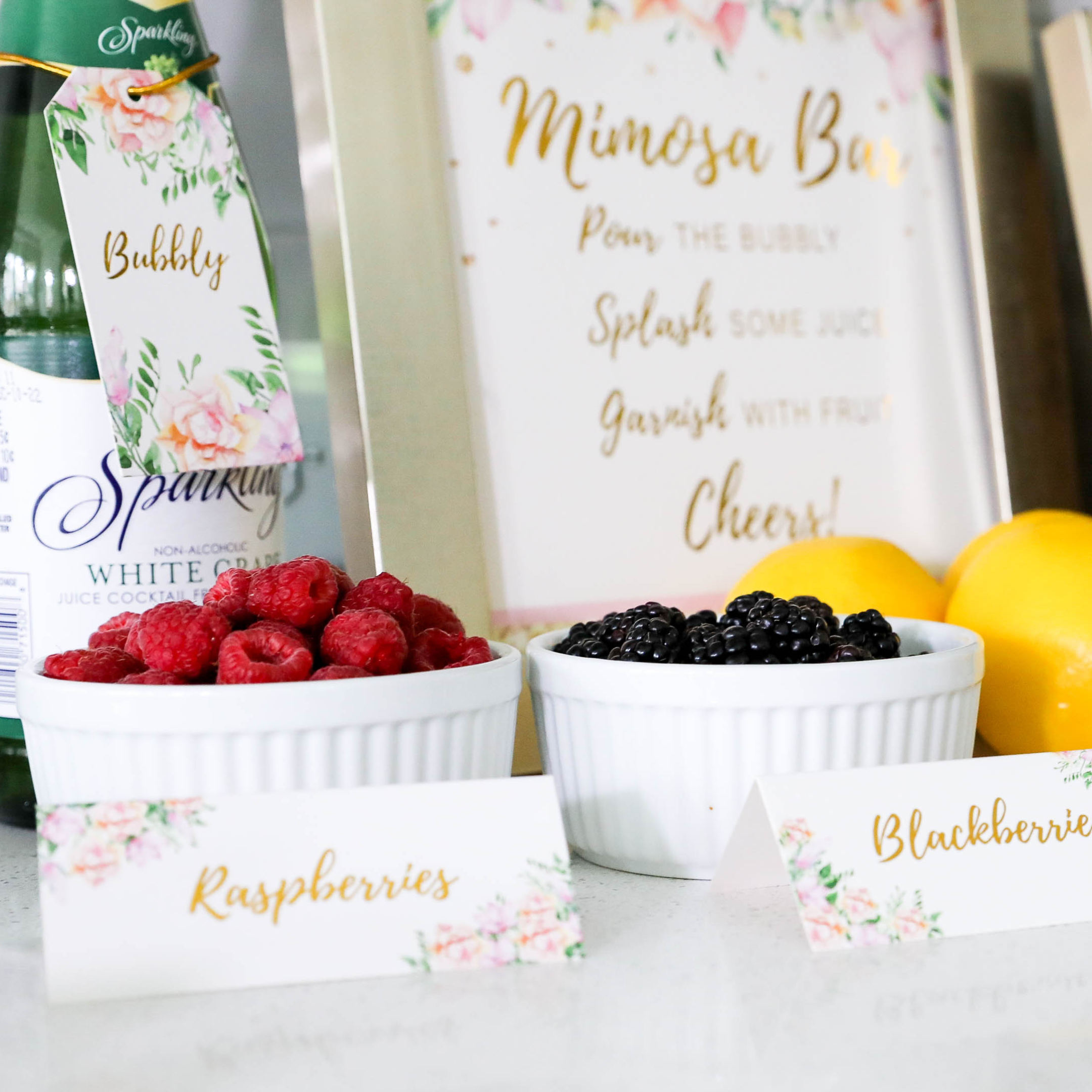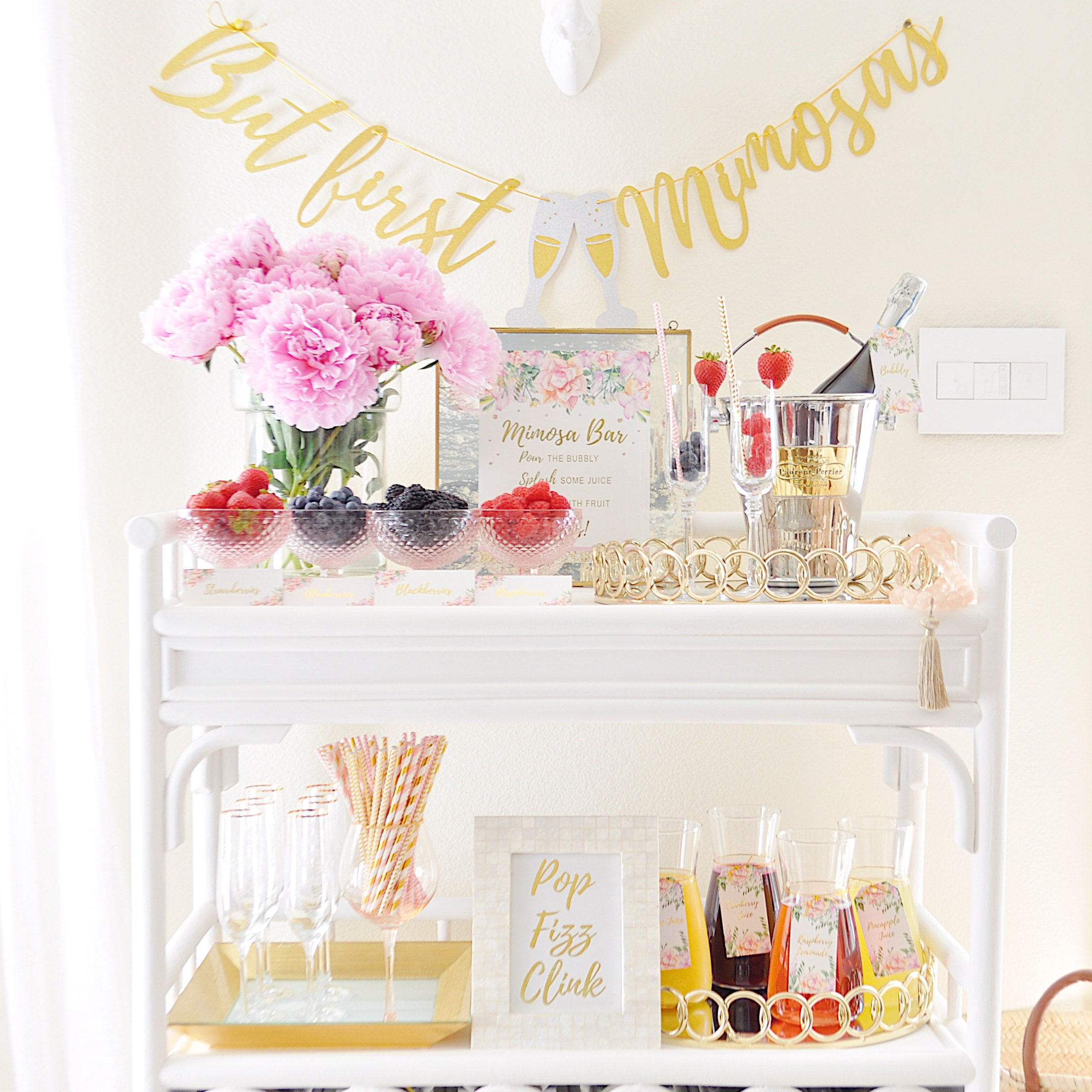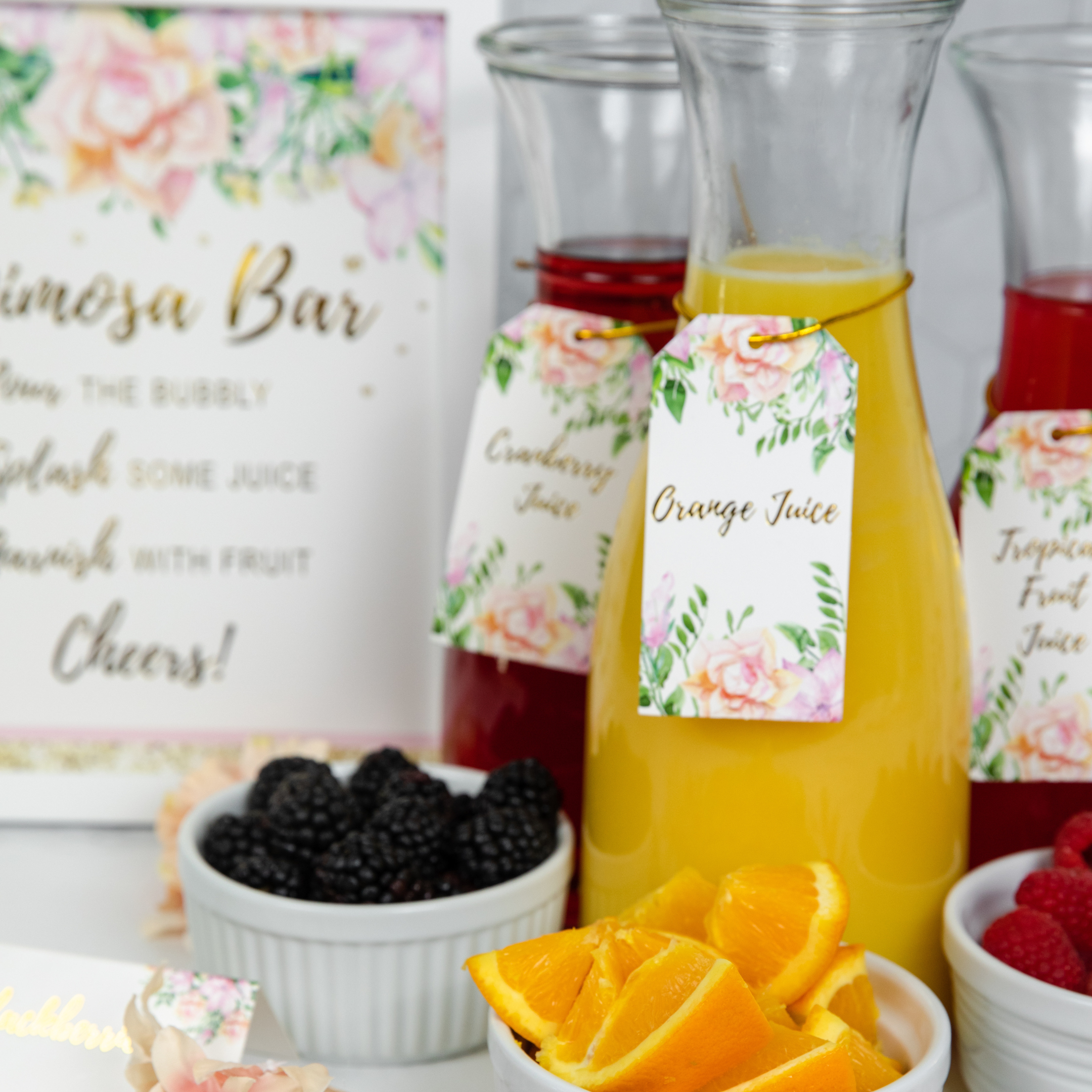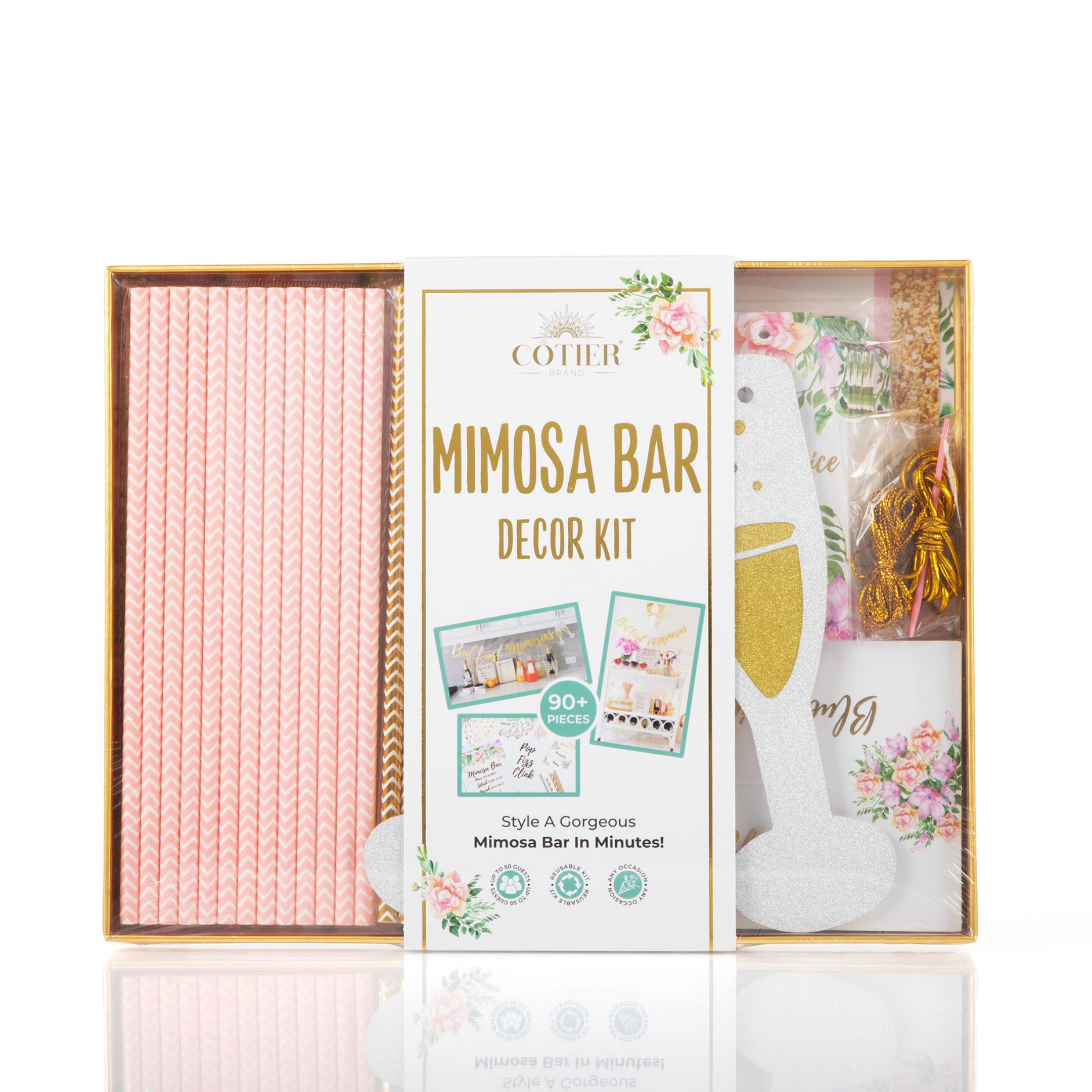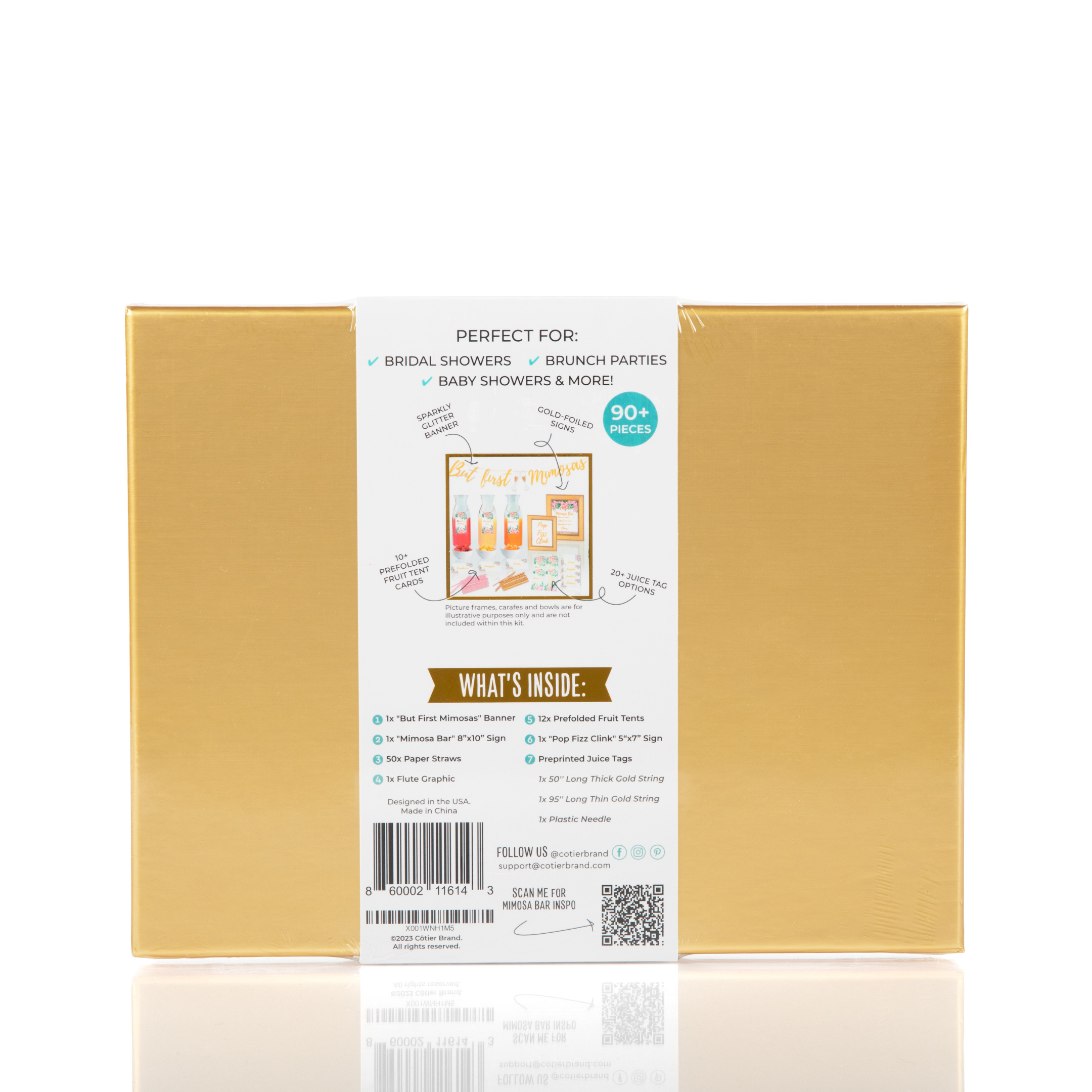 Mimosa Bar Decoration Kit
Our 90+ piece Mimosa Bar Decoration Kit has everything you need to create a gorgeous Mimosa Bar Look in minutes! It's an easy way to make your drink station look elevated without all the work...don't worry we won't tell. 🙈 Whether your hosting a birthday brunch, bridal shower or any celebration your guests will fall in love with the gold foil printed signs to the personalized topping cards. It's time to get fancy and sip mimosas so what are you waiting for?
Our classy pink and gold watercolor floral Mimosa Bar Decor Kit compliments occasions of all kinds and is so easy to put together. Here is how to setup up in 10 minutes or less!

1. String the 5-piece banner and hang above or below the area you intend to setup your bar.

2. String and tie the drink tags around your bubbly and other carafes based on the drink flavors you chose.

3. Fold the topping tent cards you intend to use and place in front of your bowls.

4. Lean your main and accent signs against the kitchen backsplash or wall. Or our personal favorite, grab picture frames and place the signs inside!

5. Place the straws in a few empty glasses set up by your bar so they're assessible and easy to grab for your guests. And it's oh so aesthetic!

Sip, Sip, Enjoy!

- 1x But First Mimosas" Banner With Flute Graphic
- 1x Mimosa Bar Sign
- 1x Pop Fizz Clink Sign
- 50x Paper Straws
- 25x Juice Tags
- 12x Topping Tents
- Threading Needle & Gold Strings
Highly recommend!
Great quality. I've used this twice now (once for my daughter's bridal shower and once for the morning of the wedding). And I'll use it again. There are signs for every kind of juice and loved that it came with a music soundtrack!
Thank you for the glowing review! We're so happy you love all the juice tag options with our reusable kit!
-Cotier Brand
It's PERFECT!
The media could not be loaded.  It's unique, easy to set up, and worth the bang for your buck!
This was so fun and easy. The Bride to be loved it!
Used this for bridal shower. There were plenty of supplies available in this package. The bride to be loved it.
This is the best little set!
I was looking for something to spice up a mimosa bar for my daughter's engagement party and this fit the bill! Great product. Thank you!
Cute
Very fun for pre wedding get ready!!